The Innovation Speaker Series highlights leading #ChangeMakers across the nation who have created a product, service, or organization that has resulted in substantial impact in their market or community.
As a community lecture series, this spurs creative and innovative conversations about creating a similar impactful change in our communities across Florida.
These events are open to the public and occur the third Thursday of every month and are located in the Innovation, Science and Technology Building at Florida Poly, in the Aula Magna room.
The event is free; however, registration is required. Register using the form below. Participants will receive a confirmation email with parking and other event information after they register.
For more information, contact Kristen Spiker.
November 2019 Speaker
Todd Baylis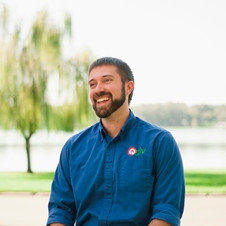 CEO & Co-Founder, Qgiv
Todd is CEO and Co-Founder of Qgiv, a Lakeland based online giving platform which has worked with over 3500 organizations throughout the country to more effectively implement and grow their online fundraising through year-round giving, peer-to-peer and contextual fundraising solutions.
Todd currently serves as Vice Chair for the Lakeland Area Economic Development Council, as a Director for the Florida Polytechnic University Foundation and as a Director for the Imperial Symphony Orchestra. He has previously served as a Director for the United Way of Central Florida, the Lakeland Area Chamber of Commerce, Camp Fire USA Sunshine Council (Past President), and as a past Steering Committee Member of Lakeland Vision and Emerge Lakeland. He is a graduate of Leadership Lakeland Class XXV.
Presentation Topic
The journey from idea to product market fit to tens of millions of investment at scale. The lessons learned and the importance of grit along the way.
October 2019 Speaker
Kevin Adams
COO of WaterBrick International
Kevin started in Entrepreneurship at age 10 with a lawnmower and a broom. He continued and by age 14 was written about in the St. PeteTimes and years later was recognized in the Top 40 under 40 by the Orlando Business Journal; both for his Entrepreneurial spirit that he got from his dad and grandfather.
He earned his Bachelor of Arts degree in finance from the University of South Florida and his MBA from the University of Florida. He has also been a Toastmaster for over 10 years coaching communication and leadership and is a Distinguished Toastmaster.
Inch by Inch is a Cinch and Yard by Yard is Hard
Kevin will share his story about an innovative product that he launched called WaterBrick, a plastic container that stacks like Lego's that you can build houses out of or even a conference room. He will also share the setbacks and how he kept pushing forward and hopefully provide some lessons learned including creative marketing and partnerships.
August 2019 Speaker
Joseph Vicuso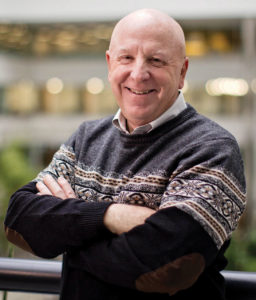 Senior Vice President and Director of Strategic Growth, Pennoni
Joseph Viscuso, PE, PLS, ENV SP, serves as Director of Strategic Growth for Pennoni, a ENR Top 500 consulting engineering firm in Florida. Viscuso is active in the Smart City Council and is a member of the Urban Mobility Task Force. He has spoken at various industry events on the use of innovative smart solutions. Viscuso has more than 40 years of experience in a wide range of projects involving urban land engineering, roadway and highway design, utility and drainage design, environmental infrastructure, energy and sustainability, survey and mapping, traffic signalization, planning and environmental studies, municipal engineering, project specifications, cost estimating, and contract and construction administration.
April 2019 Speakers
RJ Reed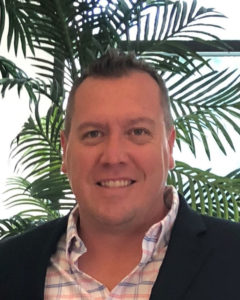 Director of Practice Innovation
Whiting-Turner Contracting Company
Since joining the company in 2008, RJ has been instrumental in developing Whiting-Turner's innovation and technology portfolio. Practice Innovations is the network of team members who are discovering, evaluating, and sharing innovative technologies and techniques that allow teams to improve the delivery of projects. RJ trains staff across the country on emerging technologies, maintains a company newsletter highlighting technology trends, and engages with project teams to develop strategies for successful execution. Reed joined Whiting-Turner after six years as an architect, where he employed virtual design on highly themed entertainment construction projects. Reed graduated from the University of Florida with a B.D. in Architecture, now lives in Tampa, Florida with his wife Kristen and 2 awesome kids.
Matt Bleakley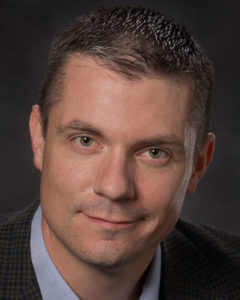 Senior Project Manager & National Lean Leader
Whiting-Turner Contracting Company
Matt has 18 years of construction industry experience which includes direct oversight of projects both large and small. Through the years Matt's project experience has been in mission critical, cleanroom, themed entertainment, historic renovation, tax credit, new construction, and general renovation projects. Matt enjoys taking on the technical and logistical challenges of large projects.
Matt found his greatest passion in challenging the construction industry to learn and continuously improve. He constantly challenges the industry norms and always pushes his teams to work together to solve daily challenges. Matt believes through collaboration, communication and mutual respect we can build a better industry and be more fulfilled both professionally and personally.
March 2019 Speaker: Lewis McClam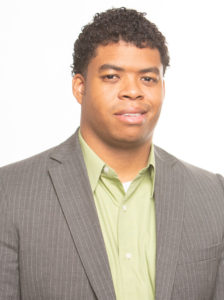 Topic: Monetizing every demographic in VR & AR
Lewis McClam is a serial entrepreneur who has built many companies on upcoming technologies. With over 20 years as a technology consultant, he has developed projects using VOIP, Predictive Dialers, Cloud SaaS, Gaming, Extended Realities, & Sales Management. He currently is the Founder of Viewz Marketing, an extended reality tracking and monetization firm located in Tampa, FL.
Viewz Marketing is a boutique firm specializing in advertisement delivery in extended realities. Their patented tracking technology allows any 3D object to return analytical data to determine user behaviors in real-time. Virtual Battlegrounds launching out of Orlando, FL is planning a full deployment of this revolutionary technology.
February 2019 Speaker: Dan Rasure
Topic: Preparing to be an Entrepreneur
We spend lots of time telling people how to set up an LLC, raise money, design products, and sell our ideas, but preparing to be an entrepreneur is often times the difference between success and failure.
In this session, we'll dive into the steps aspiring entrepreneurs can take now as a student to prepare for entrepreneurship and the workforce.
Dan Rasure is the CEO of TheShop.build, a makerspace with locations in San Francisco, San Jose, and soon Lakeland.  He has led sales, marketing, engineering, and operations teams. His entrepreneurship experience ranges from solo entrepreneur, internal corporate entrepreneur driver, engineering product startup, distribution, retail, and construction startups.
January 2019 Speaker: Jim Thomas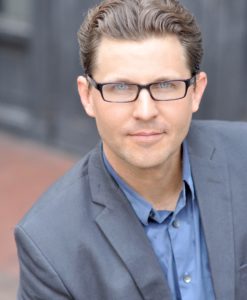 Jim Thomas is an international speaker, futurist thought leader, and entrepreneur. Jim currently serves as the CEO of the Central Florida Tech Alliance. The Tech Alliance is dedicated to connecting industry leaders throughout the seven counties of Central Florida to build a brighter and more prosperous region for us all.
Previously, Jim served as the Executive Director of the Orlando Regional Chamber of Commerce…and prior to that spent ten years working in government and politics at the local, state, and federal levels including time in Washington DC working for a Florida Congressman.

Jim has an undergraduate and master's degree in Public Policy from the University of Southern California. He is a native of Los Angeles but has enjoyed calling Central Florida home for the past eight years.