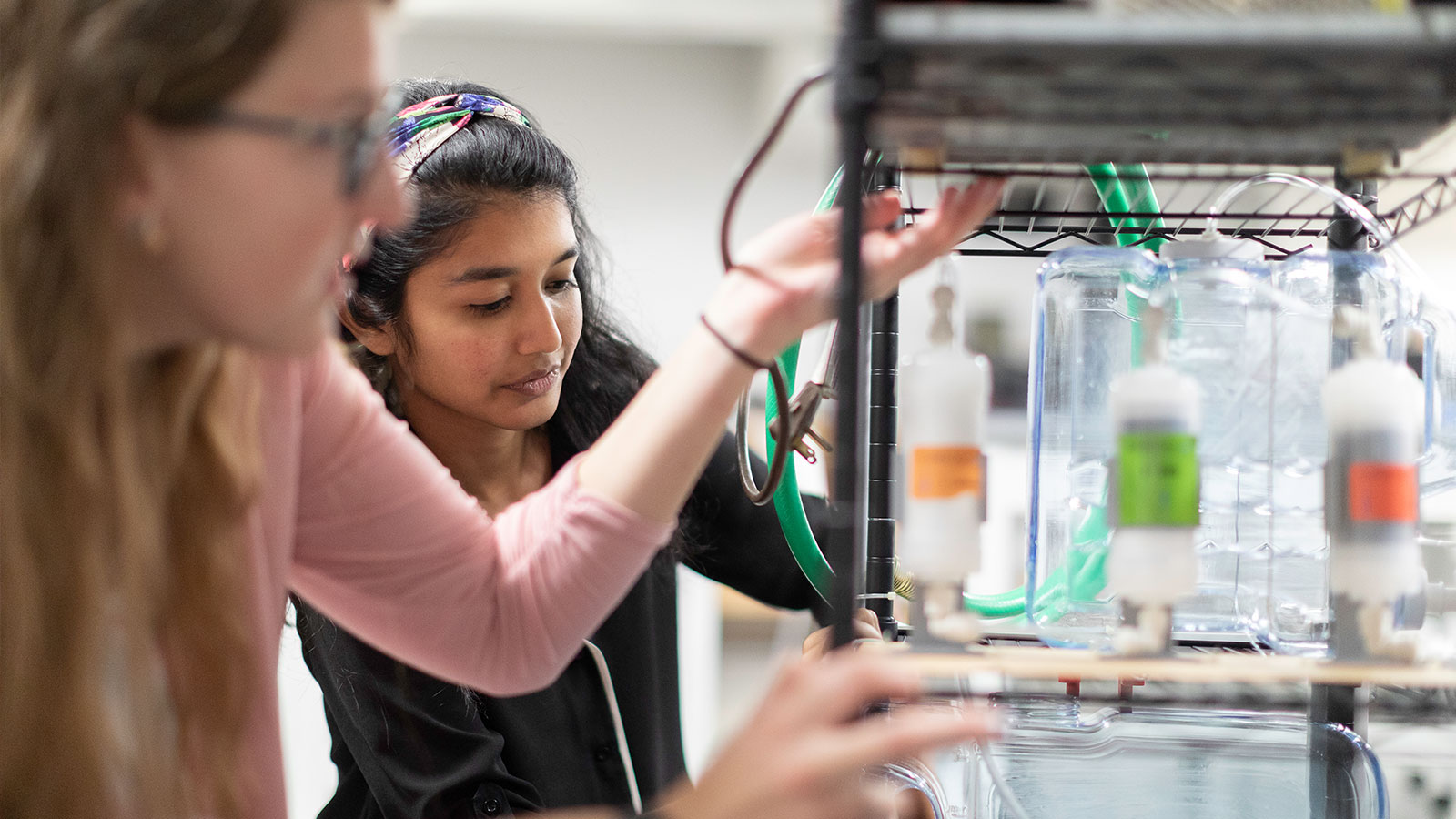 Women in Engineering and Tech
Florida Poly's challenging and supportive academic environment is an ideal setting for students of all backgrounds to meet their full potential end exceed their academic goals.
Discover an Education Structured for Your Success
At Florida Polytechnic University, we work to support students of all races, ethnicities, genders, faiths, sexual orientations, and cultural backgrounds.
We firmly believe that true success comes from a dynamic, inclusive culture of hands-on learning, out-of-the-box thinking, and collaborative problem solving. That is why we are committed to equitable representation and advancement of women in STEM (science, technology, engineering, and math) education and careers.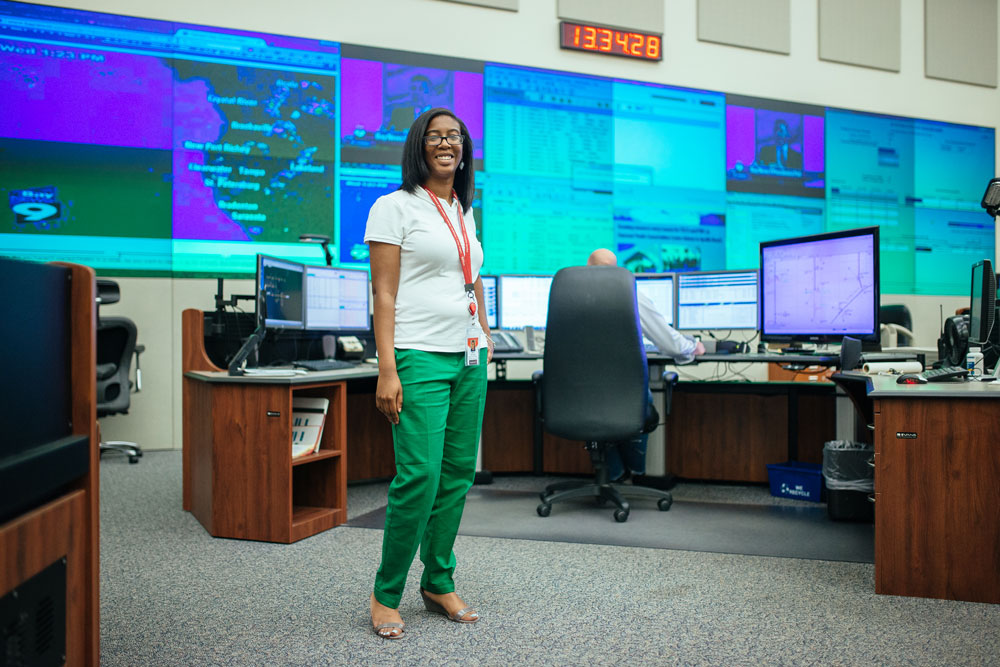 Faculty Spotlight
Florida Poly's female faculty members strive to support and guide the next generation of STEM leaders on their path to academic success. These accomplished and enthusiastic professors are dedicated to inspiring and mentoring young female students, encouraging them to pursue their goals.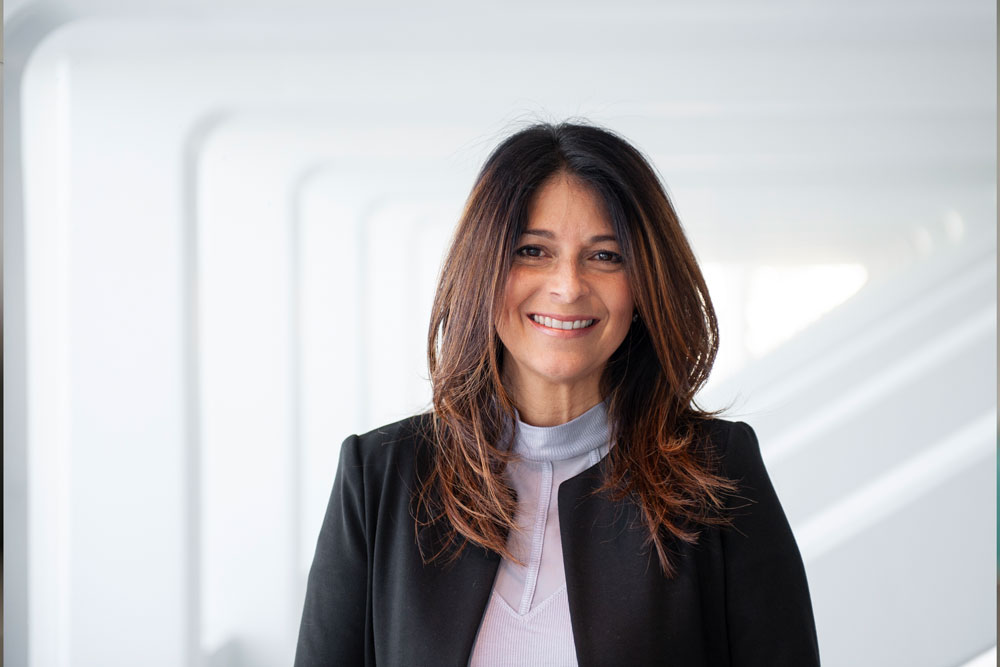 Dr. Grisselle Centeno
In June 2019,
Dr. Grisselle Centeno
made history by becoming the first Florida Poly professor and one of the first two professors in the state of Florida to be selected for the Executive Leadership in Academic Technology, Engineering, and Science (ELATES) program. The
prestigious fellowship
is designed to advance senior female faculty members in academic STEM disciplines into effective leadership roles. She is also the recipient of a
National Science Foundation grant
to develop the ethical identity of future STEM professionals.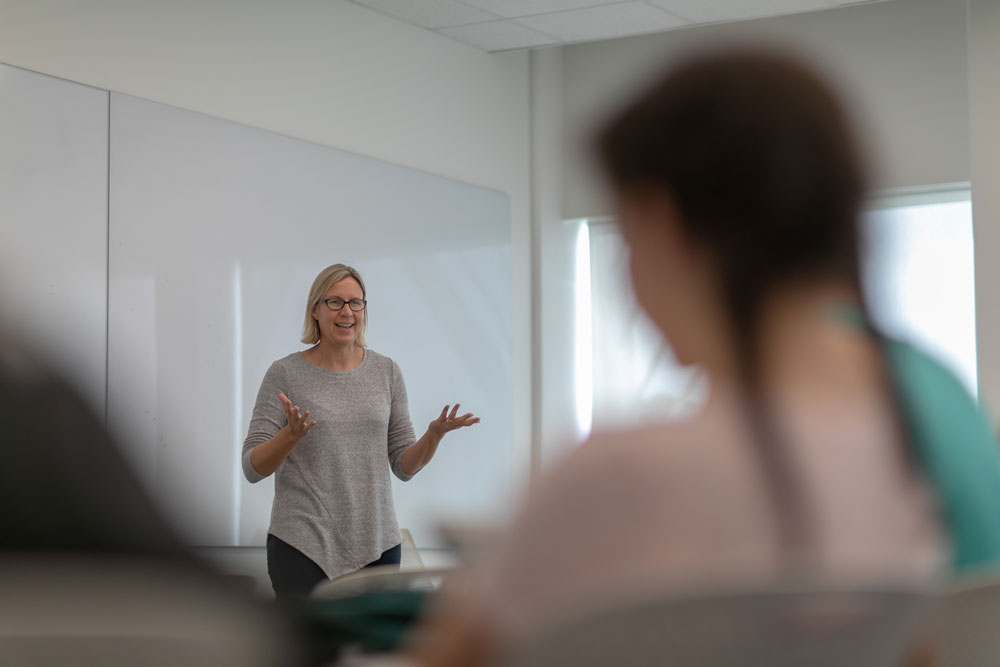 Dr. Susan LeFrancois
Florida Poly kicked off its virtual #STEMTalks in 2015 and Dr. Susan LeFrancois helped lead the way. She spoke about the increase of women in STEM fields and how universities like Florida Poly are bridging the gender gap. LeFrancois also co-founded THRIVE at Florida Poly, an all-female organization dedicated to helping students build confidence and leadership skills. She is committed to helping female students succeed at Florida Poly and leads several outreach efforts to attract more women to STEM fields.
Ahna Cecil plans to pursue a career in health care robotics and eventually become a project manager in the field. "It was unheard of in my family for anyone to go to college and it was honestly pretty intimidating," said Cecil, who is from Pensacola, Florida. "Eventually I found my mentor – my teacher for my calculus and physics classes – and he saw my potential and my willingness to learn. He helped me find a path and he told me about Florida Poly."
Ahna Cecil '23
Computer Engineering
University Events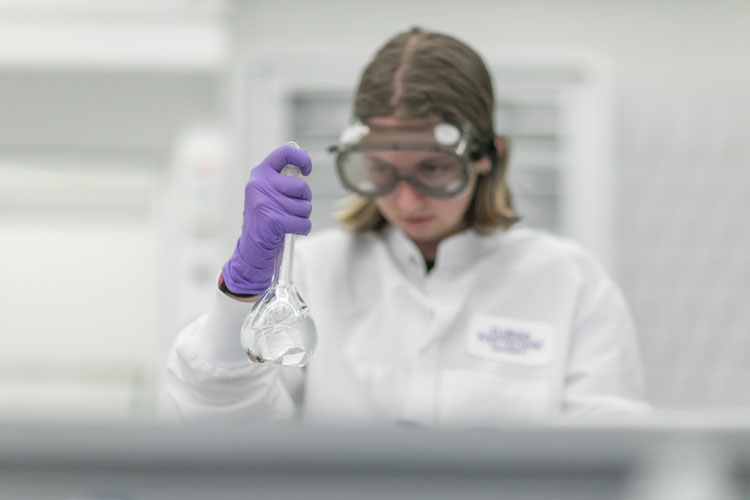 Girl Scouts of West Central Florida Camp CEO STEM
Florida Poly has partnered with the Girl Scouts of West Central Florida to help close the gender gap in STEM fields. Together, we have worked to provide opportunities such as the Girl Scouts Camp CEO STEM, which allows high school girls to experience a total immersion in STEM. Camp participants engage in hands-on activities and connect with accomplished female STEM professionals while developing leadership and teamwork skills.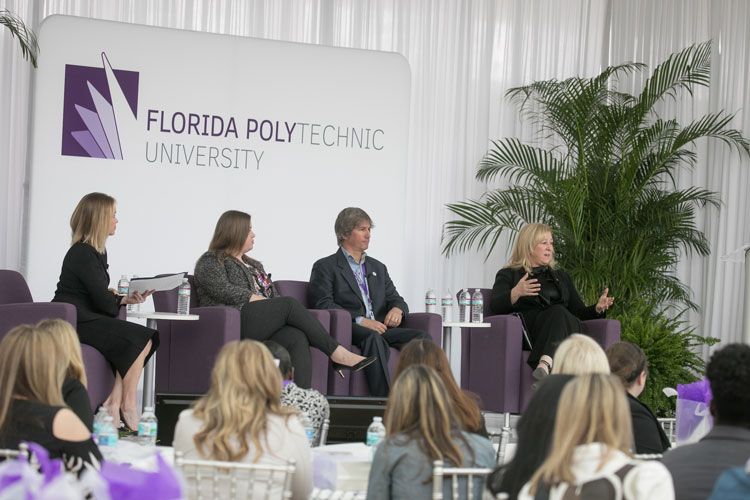 Women in STEM
Florida Poly's commitment to celebrating and elevating the achievements of women in STEM takes center stage each year. The successes of female STEM professionals at Florida Poly and throughout central Florida are highlighted at the University's annual Women in STEM event. In addition to an awards ceremony, female leaders from across the state come together at the event to reflect on the accomplishments of women in STEM fields and strategize about how to continue cultivating this important community.
Student Clubs and Organizations
Carousel placeholder image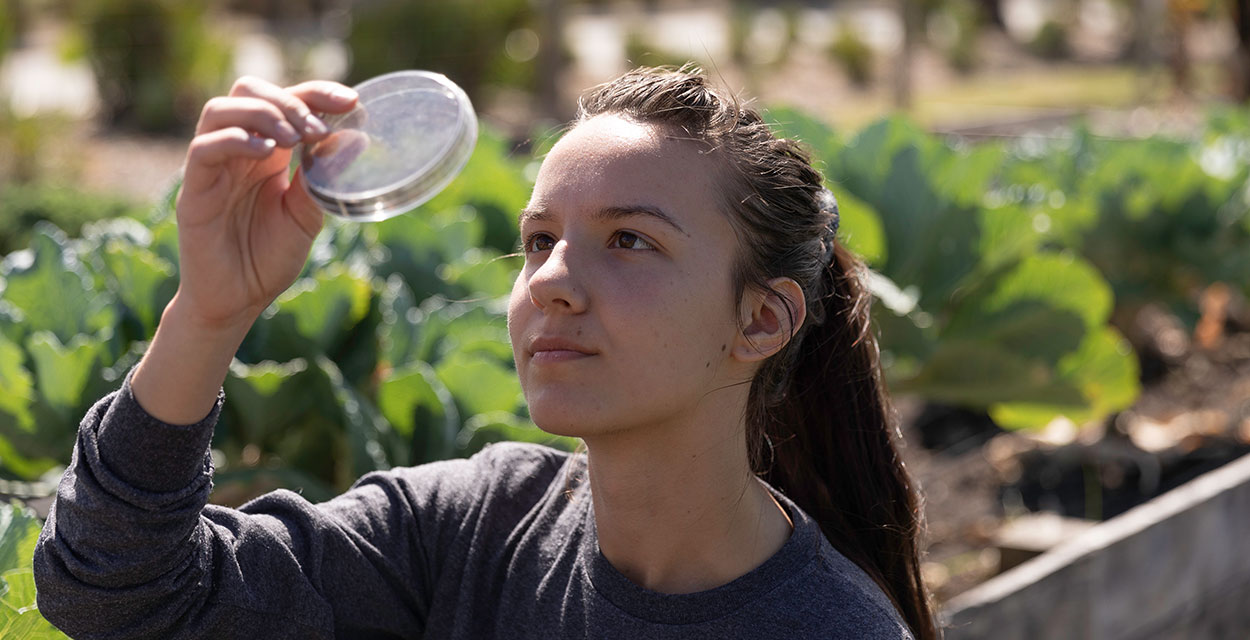 Carousel placeholder image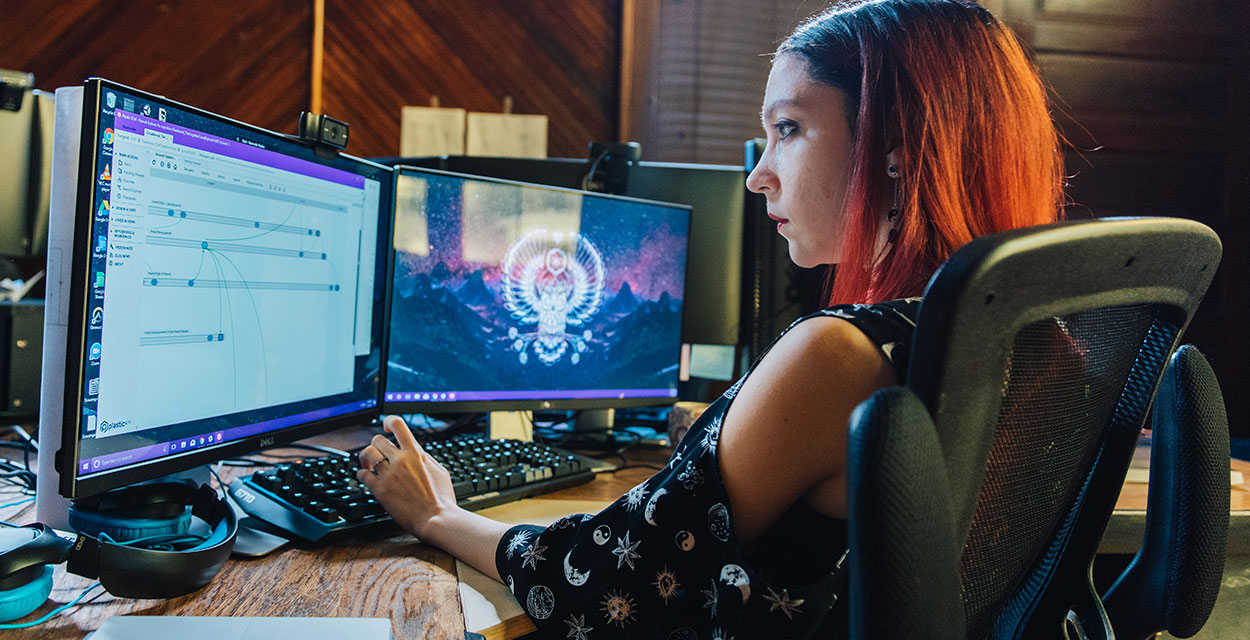 Scholarships for Women in STEM
Women in STEM in the News
Want to be a Phoenix?