Florida Poly Women's Powerlifting readies for national title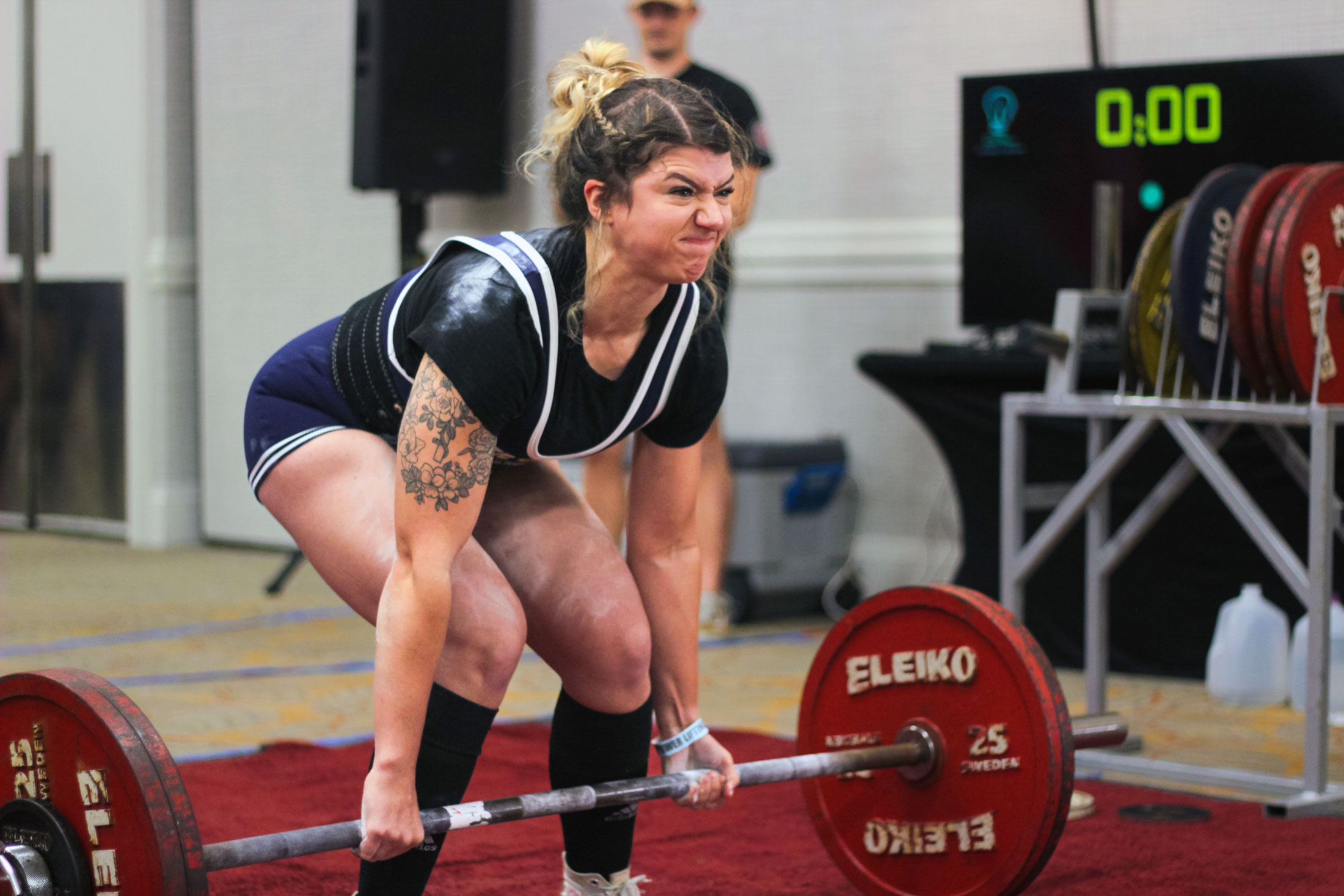 Florida Polytechnic University's Women's Powerlifting team is killing it in its inaugural year, and has already earned a spot on the national stage.
Madi Yonash, the team's captain, is preparing to compete in the USA Powerlifting Collegiate National Championship on March 27-30 in Chicago, Illinois, after an outstanding showing last November at the USA Powerlifting Florida Collegiate State Championships in Orlando, Florida.
The business analytics major tied for first place in the state for the combined total of her squat, bench and deadlift performances. She also placed first in bench in her weight class and second among all female lifters for bench only, a lift in which she added 25 pounds this year alone, pushing a best of 160 pounds.
"Part of me feels like this experience is surreal – I didn't expect to be competing at nationals within a year of starting powerlifting, but my qualification is a testimony to commitment, patience, and grit," said Yonash, from Orange Park, Florida. "I remember pulling my 297-pound deadlift and just started crying because of how exciting it was that I was able to surpass my own expectations for myself."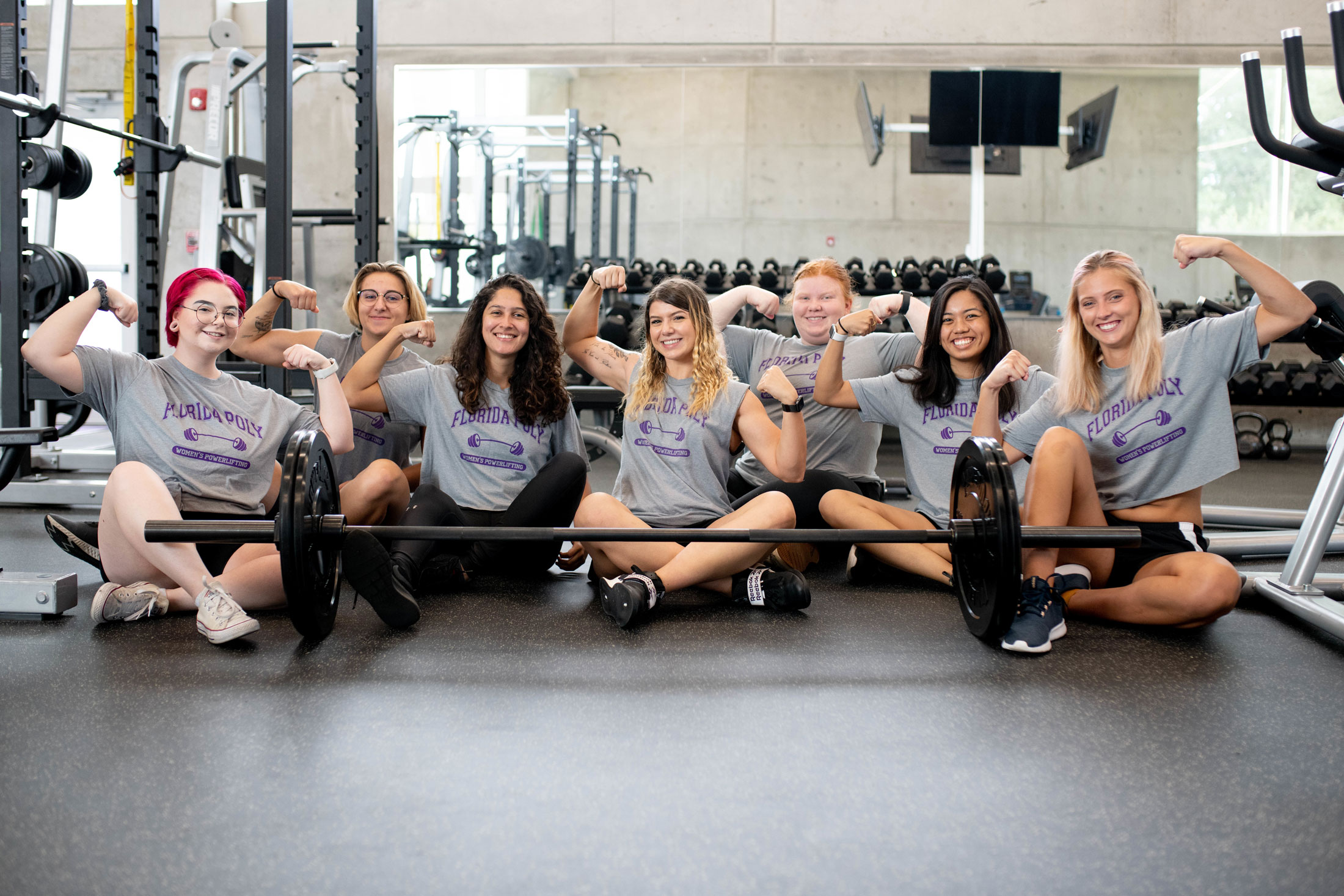 Women's Powerlifting at Florida Poly has gained momentum throughout the academic year, attracting both experienced and novice athletes. The 20-member team, which will grow with the fall 2022 incoming class, practices twice per week on campus and athletes of all skill levels are welcome.
"I think my favorite day so far was when a lot of the newer lifters had the opportunity to max out for deadlifts," said Yonash, a sophomore who is also captain of Florida Poly Women's Club Soccer. "So many of them found out they were a lot stronger than they gave themselves credit for."
Mechanical engineering junior Veronika Patti was excited to join the team and said the supportive environment is what makes Women's Powerlifting so special to her.
"We have so many girls within the group at all different levels, and we accommodate everyone and cheer everyone on," said Patti, from Port St. Lucie, Florida. "I want to show other women that being strong is normal and you don't have to be as big and jacked as the men – being confident in myself and how I feel and the way I look is what I'm going for."
Maggie Delgado, a junior majoring in business analytics, said she is grateful for the encouragement she's found in her teammates.
"We connect with each other and feel comfortable knowing nobody is judging us," said Delgado, from Lake Alfred, Florida. "In this community, you can work out and motivate each other, growing in a lot of different ways and pushing yourself to do things you didn't know you could do."
Dr. Ben Matthew Corpus, vice provost for enrollment at Florida Poly, helped start the Women's Powerlifting program.
"Women's powerlifting in Florida is a very real endeavor in high schools and colleges across the state, and I am so proud we launched this team with the drive of student leaders like Madi Yonash," he said. "While I'm in awe of their strength, power, and brilliance – these are some outstanding students excelling in very challenging majors – I am most impressed with their sense of community, peer support, and the fun they have in their sport."
Contact:
Lydia Guzmán
Director of Communications
863-874-8557