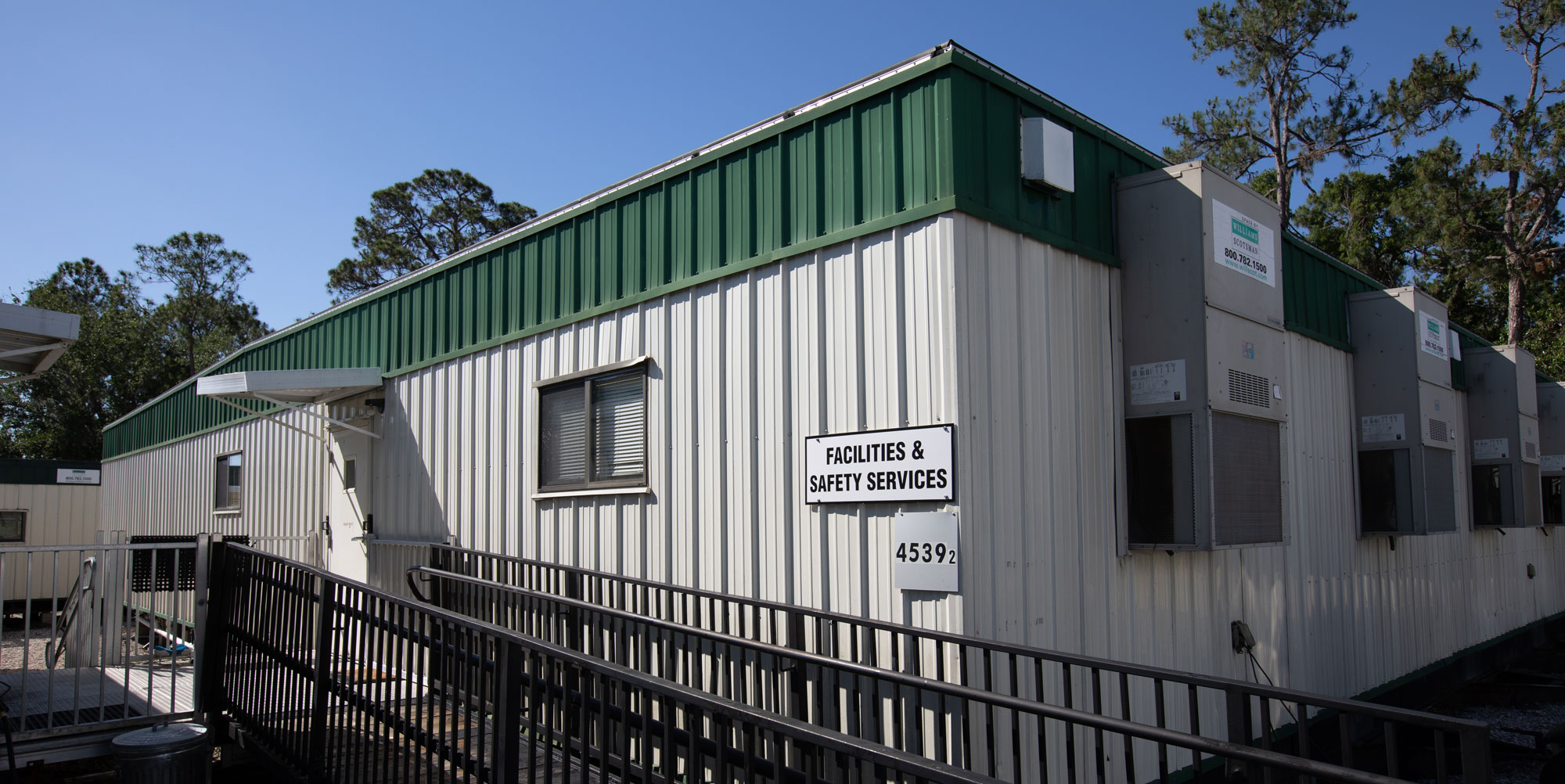 Facilities and Safety Services
The hard work of keeping Florida Poly clean, safe, and in proper working order rests with the dedicated staff of the University's Facilities and Safety Services Department.
Responsibilities
The department's broad responsibilities include maintaining our stunning buildings and surroundings inside and out, supporting events on campus, facilitating construction projects, maintaining environmental health and safety, and appropriately maintaining the allocation of offices and other spaces on campus.
Get Help
The friendly Facilities and Safety Services team quickly responds to requests for help from across the Florida Poly community. Its help desk is available from 8 a.m. to 5 p.m. Monday through Friday to help students, faculty, and staff who need assistance with a particular situation or who spot a problem that needs attention.