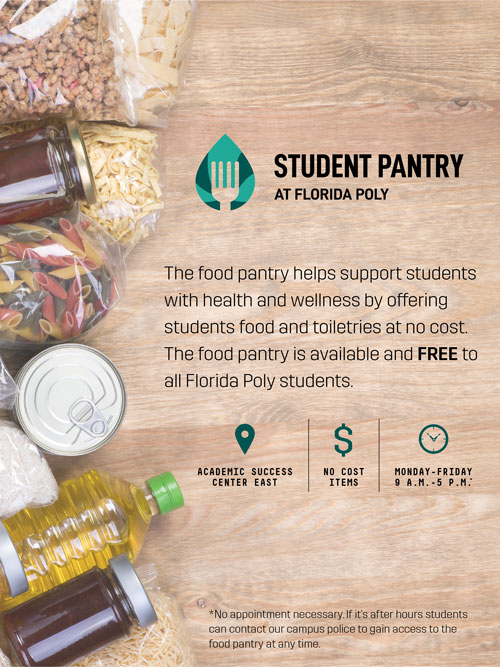 No one should go hungry or want for basic needs. To help support the wellbeing of our students, the Florida Poly Food Pantry is available to all students. It's located in Academic Success Center East (on the first floor of residence hall ii) and is open Monday through Friday from 9 a.m. to 5 p.m. In addition to food items, toiletries are also available at no cost.
Picking up items
Students are encouraged to stop by anytime during business hours. If it's after hours, students can contact campus police to gain access to the food pantry at any time.
Donate
Donation drives are held several times throughout the year. Priority items include canned meals, canned fruit, snacks, and toiletry items. Additionally, community members who would like to donate items to the pantry may do so at any time by dropping those items off during normal business hours.
Contact
For additional information contact the Academic Success Center at 863-874-8642.