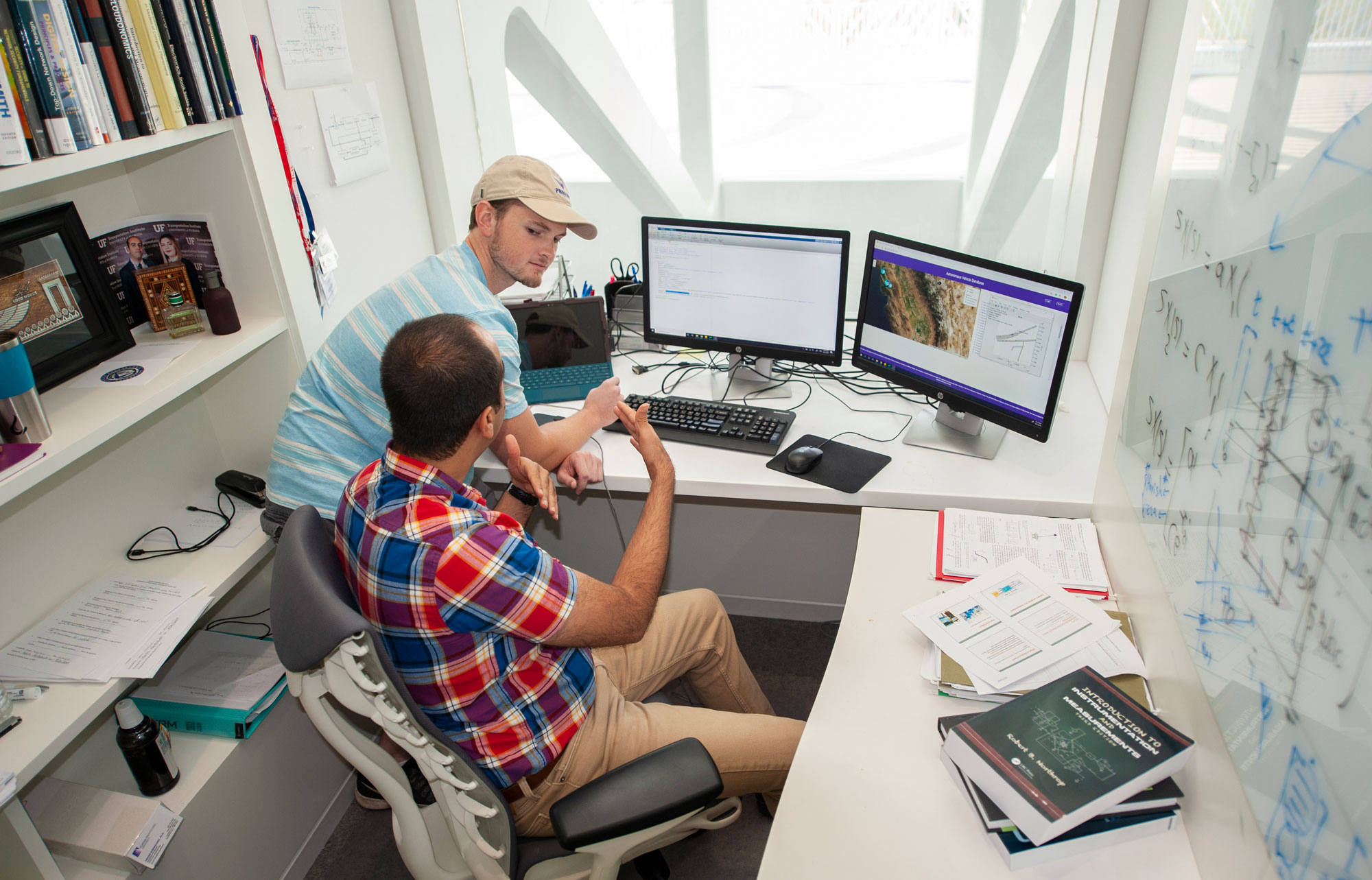 Admissions and Aid
Graduate Students
The Most Affordable Public University in Florida.





Graduate Programs offered at Florida Poly:

How to Apply
Submit transcripts from each post secondary institution attended. Either send official copies, or utilize Point Click Send to email scanned copies or screenshots of your unofficial transcripts. (*Transcripts for Florida Poly students and alumni will be accessed directly by the Office of Admission).
International Applicants: If your postsecondary institution is located outside of the United States, please have a course by course evaluation of your transcripts for US equivalency, with GPA calculation, completed by an evaluator such as WES, Josef Silny, or AES.
Submit two letters of recommendation. (*Waived for current Florida Poly students and alumni).
Submit a Statement of Purpose.
International Applicants: Please provide proof of English language proficiency by meeting the requirements listed here.
Please send all documents to:
Florida Polytechnic University, Office of Admissions, 4700 Research Way, Lakeland, FL 33805 OR admissions@floridapoly.edu.
Once the above materials have been submitted, your application will be reviewed by the Florida Poly Graduate Admission Committee. Admission to our graduate program is a selective process, and the committee will conduct a comprehensive review to assess each applicant's promise for academic success at Florida Poly.
Fall 2023 Graduate New Student Orientation
Orientation will take place in-person on Thursday, August 17 from 9am-2:45pm for all new incoming Florida Poly graduate students. Attendance is required* and all students must RSVP online through their Canvas pre-orientation module by Friday, August 11 at 5pm. For more information, please reference your Canvas pre-orientation module. We look forward to welcoming you to the campus, and to Florida Poly's graduate programs.
Admissions Dates and Deadlines
Graduate Application Opens
August 1
Graduate Application Deadline
Open While Space is Available
Graduate Deposit Deadline
August 1
You'll Innovate Alongside World-Class Talent
You're not a number among masses. You'll join an interconnected community of bright innovators, a place where you can feel comfortable and proud of your own distinctiveness.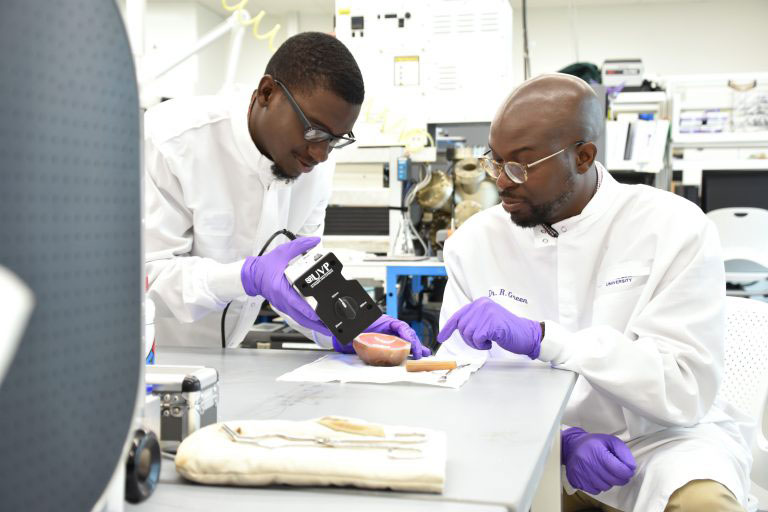 Florida Poly offers four graduate degrees with options of a one-year accelerated, coursework only program or a two-year thesis program. Partial scholarships and full scholarship assistantships available.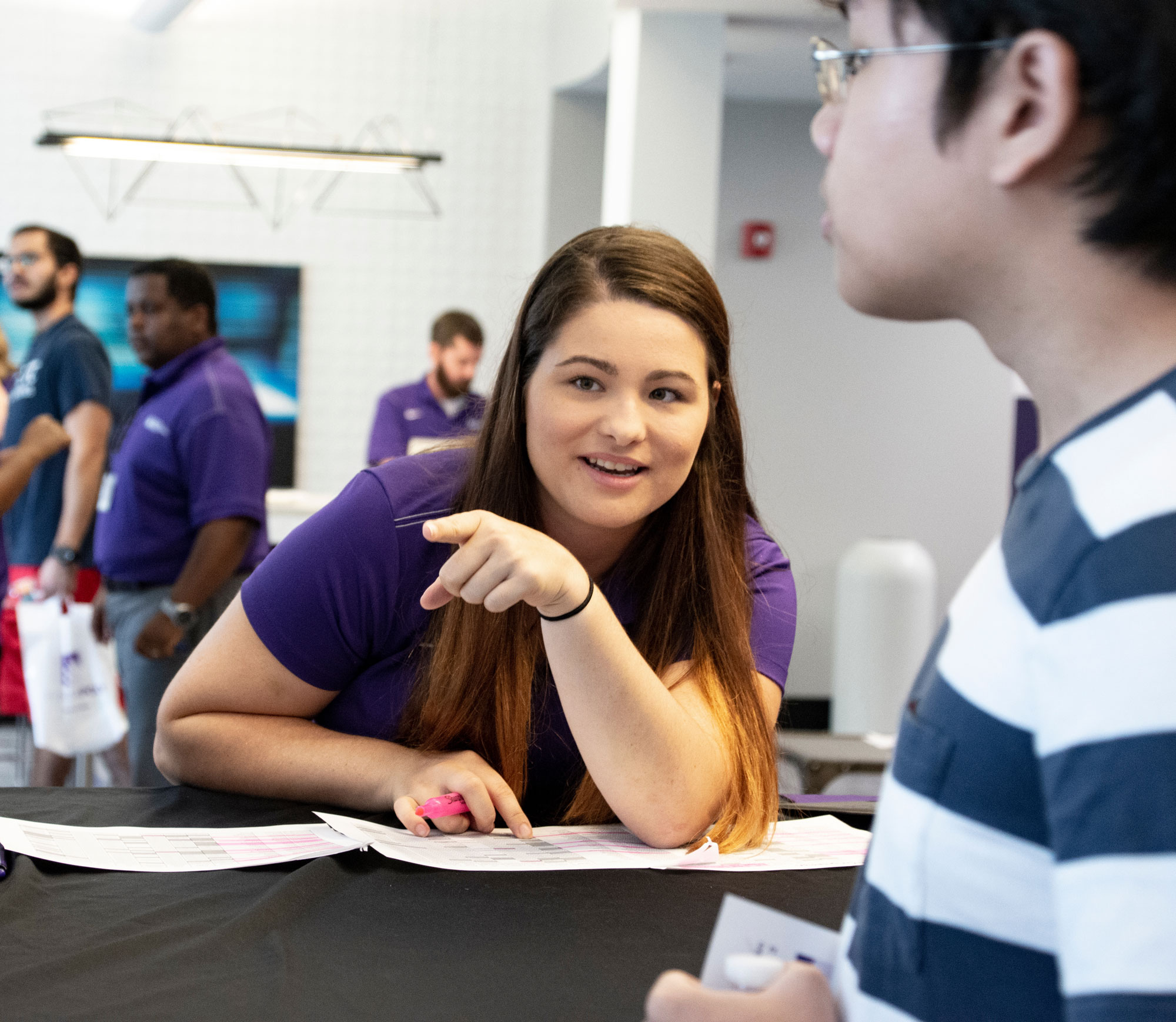 Whether you've got a question about upcoming deadlines or just need help with the application process, our friendly admissions team is here to assist you.
Explore More
We're redefining the conventional college experience, and we can't wait for you to join us. Learn more about Florida Poly and get ready to become a part of something extraordinary.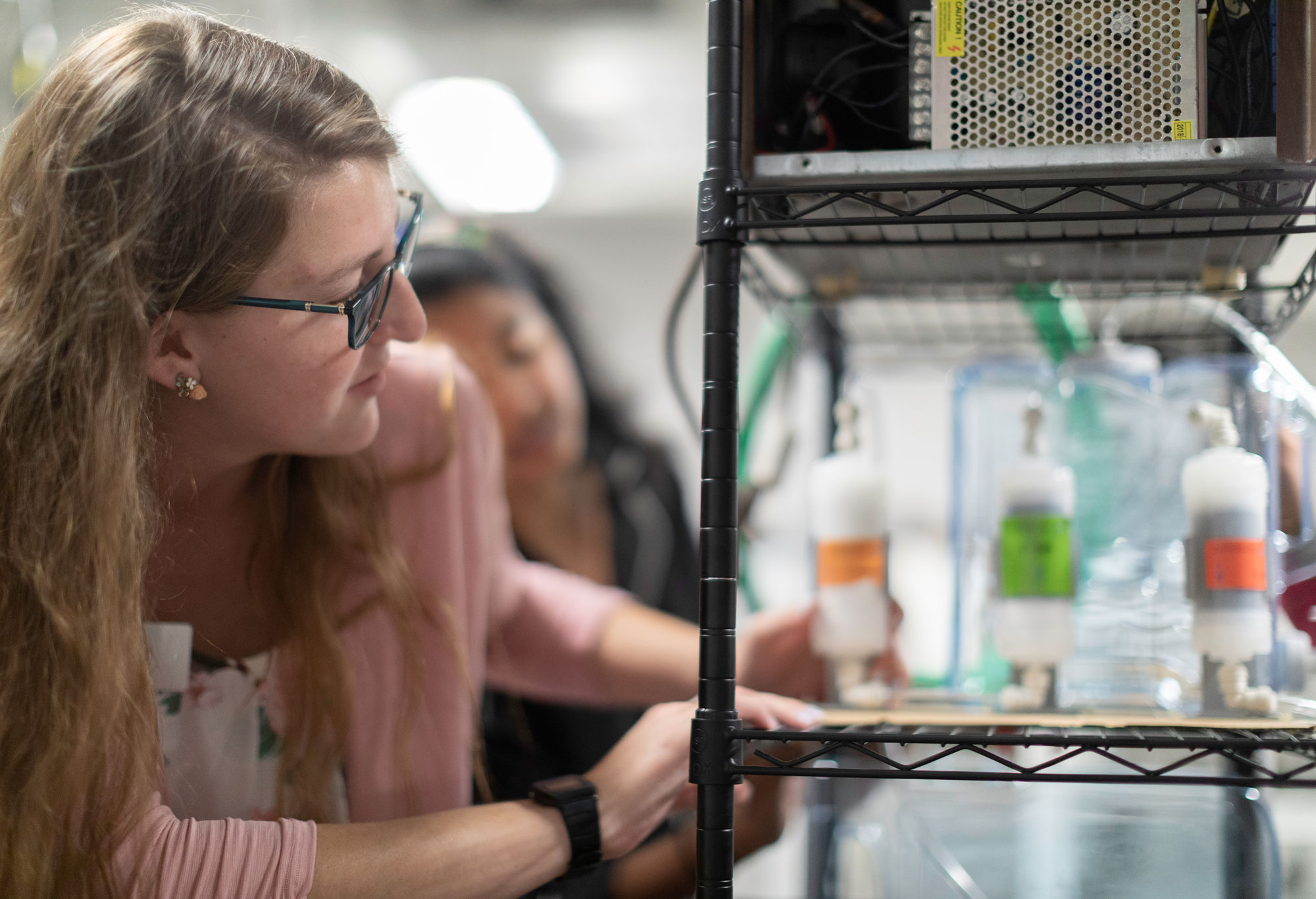 We offer public STEM education that is the most affordable in the entire state of Florida.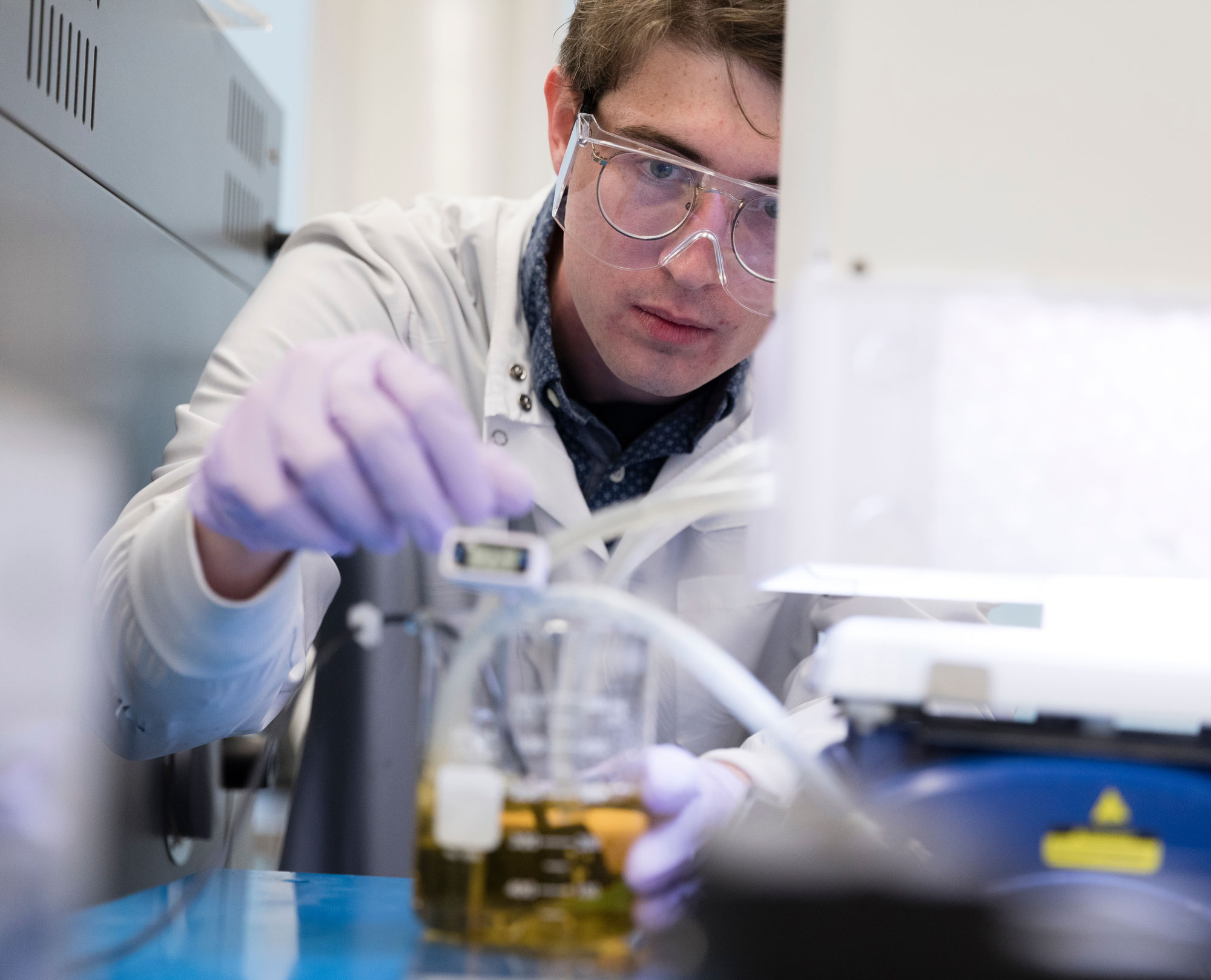 Research at Florida Poly is improving lives and changing businesses, with impact ranging from local Lakeland to the outer-reaches of space.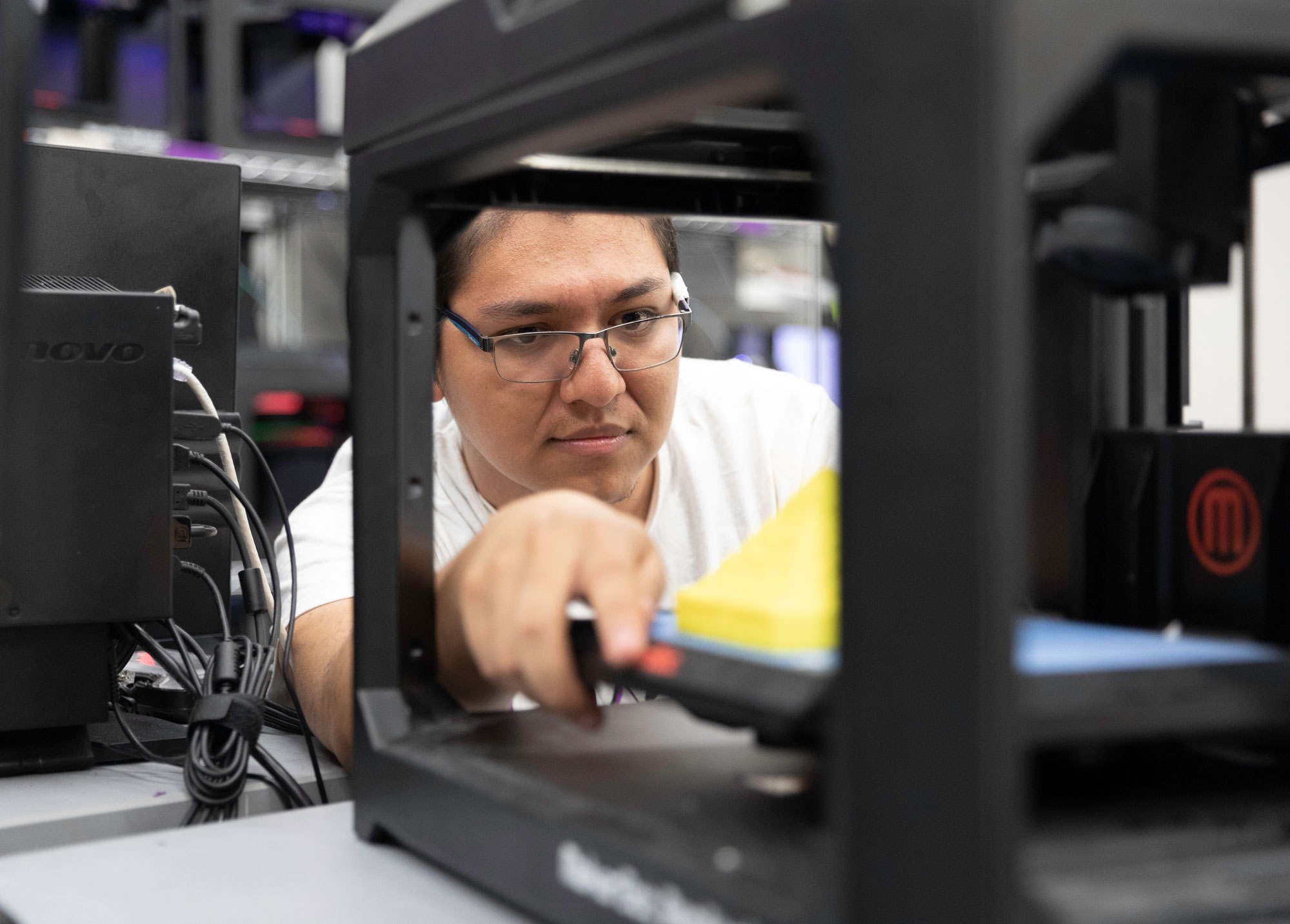 Florida Poly's commitment to teaching through doing becomes easier with the high quality of our innovation labs.