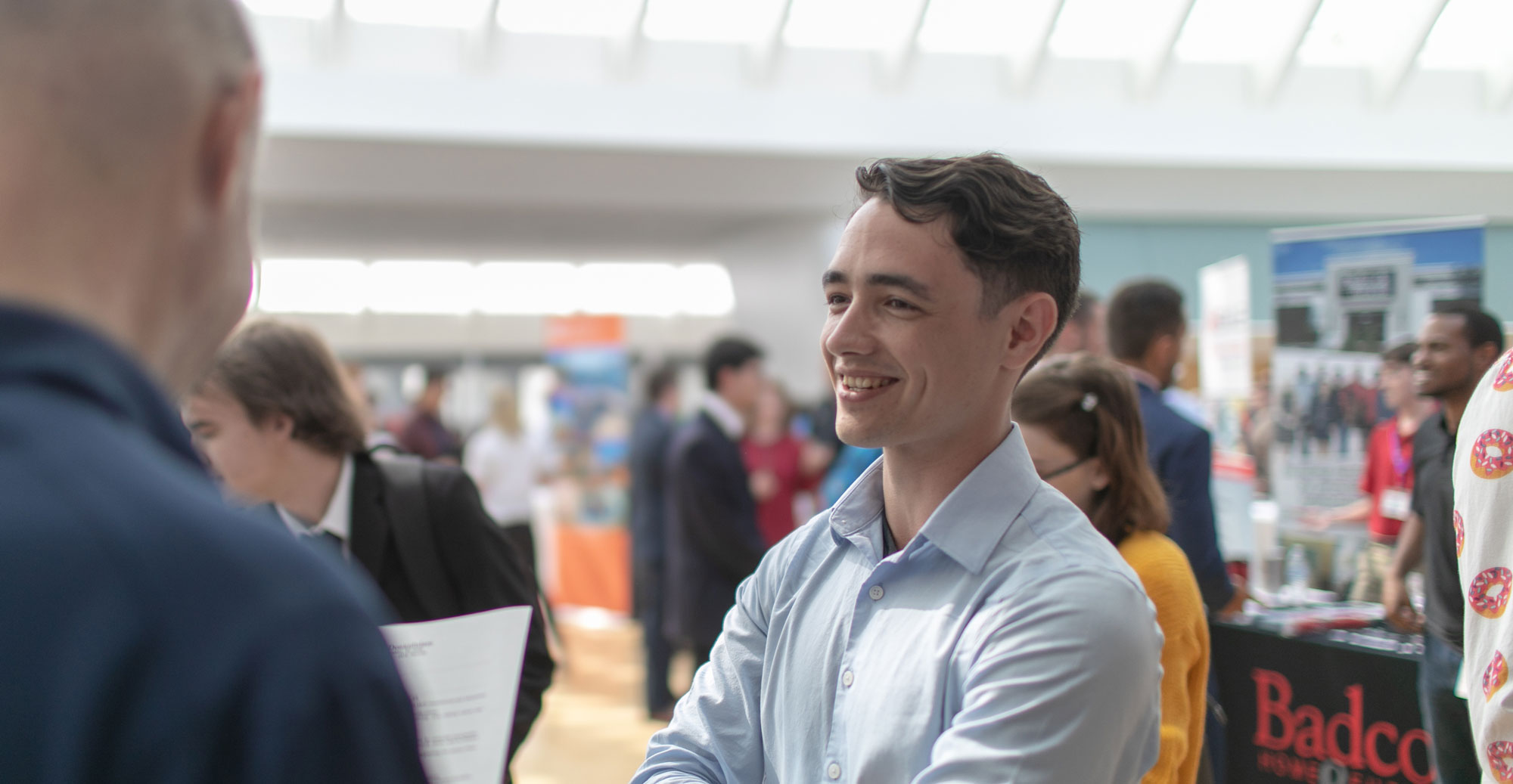 Bachelor of Science
Business Analytics
Program Highlights
As a student in the B.S. in Business Analytics program, you will gain extensive skills in statistical analysis, data visualization and modeling (descriptive, predictive and prescriptive).
That strong analytical and technical background is balanced by insights into how these models can be applied across functional business areas.
What Gets Measured, Gets Managed
You will gain exposure to broad business areas (finance and strategic management/marketing), with a special emphasis on supply chain and operations. Global environment, political, and social change all make the ability to translate data into insights and smarter decision making vital for global supply chain and operations.
Concentrations in Business Analytics
Intelligent Mobility and Autonomous Systems
Connected and Autonomous Transport
New Mobility Services
Open Data Platforms for Transport
Logistics and Supply Chain Management
Strategic Sourcing
Reverse Logistics
Global Supply Chain Mapping
Careers in Business Analytics
Business Analytics is much younger as a profession than accounting. The variety of people, skill sets, job titles, and work environments within Business Analysts is wide.
At the high end of the spectrum, job titles like chief data officer, business intelligence developer, or business intelligence architect can earn upwards of $200,000. Early career titles include analytics manager, data-driven decision-maker, functional analyst, and data systems developer.
Job Growth
According to the U.S. Bureau of Labor Statistics (BLS) data, the employment of management analysts – including business analysts – is expected to grow 14% from 2014 to 2024, which is much faster than the average for all occupations.
Salary Ranges
BLS reports for May 2016 showed that the average annual income for all management analysts, including business analysts, was $91,910. The middle 50% earned between $60,950 and $109,170. Salaries for the lowest 10% were around $46,560, while the highest 10% brought in upwards of $149,720.
Business Analytics Research with an Impact
Data science and business analytics researchers are working to improve online community use by developing a smart way of recommending and creating connections between these different communities.
We live in a world of big data. There are many data sources, but a lot of these data points or observations don't necessarily have a label or are annotated. There is a need for an automated way to identify the correct label or the correct group to which a particular comment may belong." "
Assistant Professor of Data Science and Business Analytics
Make Your Passion a Career
We're here to give you the resources to land your dream internship, work alongside faculty in groundbreaking research, and to develop leadership skills to stand out in the workplace.
Internships are an important part of setting up you up for success after college and are a requirement for you to graduate.
Conduct research along side faculty that is improving lives and changing businesses, with impact ranging from local Lakeland community to the outer-reaches of space.
We understand the importance of feeling prepared, and we are committed to your success here and beyond. That's why we have resources to support you in your continued career development.
Get Involved outside the Classroom
We have an active student organization community with more than 35 clubs that vary based on specific academic interests, professional development, and activities just for fun.
Math Club
The Math Club at Florida Poly seeks to promote a healthy environment for students to embrace higher-level mathematics and develop an appreciation for mathematics in STEM-related careers.
American Society of Mathematical Engineers (ASME)
ASME's Florida Poly chapter is a professional organization that enables student to collaborate, share knowledge, and develop skills across different engineering disciplines.
Program Requirements
Your future as a trusted professional and confident problem solver begins with some essential skills. Your General Education courses give you:
Critical Thinking Skills…so that you can both make and follow a reasoned argument and develop habits of organized thinking and rational analysis.
Communication Skills…so that you can translate thoughts into words (spoken and written) and make the complex simple.
Exposure to Arts/Humanities and Social/Behavioral Sciences … so that you see all problems in their larger human context.
Mathematical Reasoning…so that you find and follow the quantitative thread connecting all scientific inquiry.
Scientific Reasoning…so that you can apply the scientific method to phenomenon big and small.
Your B.S. in Business Analytics requires 120 credits — typically 15 credits across eight semesters. You will complete 12 general education credits (Arts/Humanities and Social Science).
Click here for your complete plan of study for the BS in Business Analytics.
Click here for your complete degree planner for the BS in Business Analytics.
Ready to be a Phoenix? Learn about our admissions requirements.
Business Analytics in the News
Want to be a Phoenix? Get in touch with Admissions.