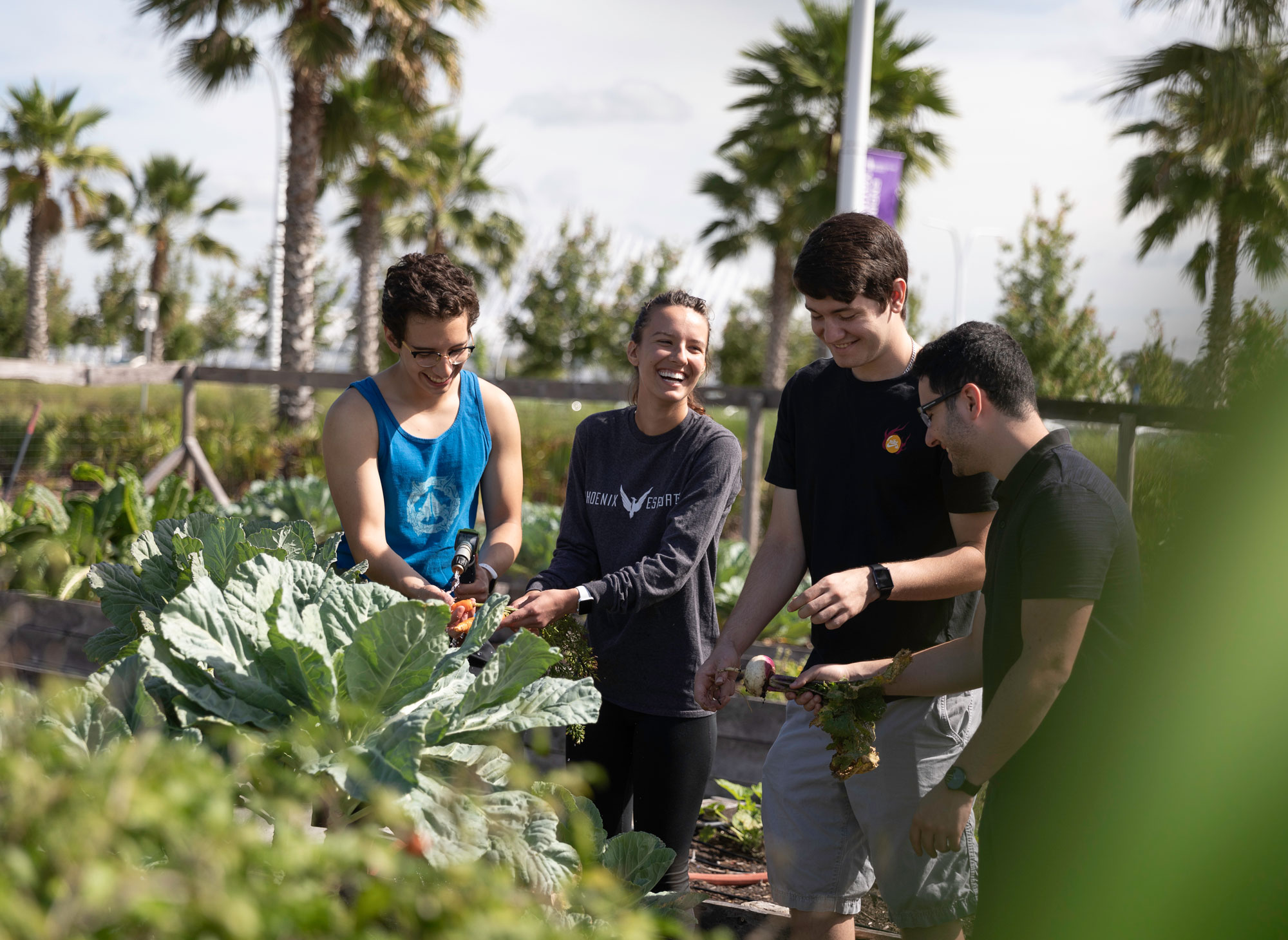 First-Year Admissions
Take the next step toward a future in STEM with the help of our knowledgeable admissions team.
Temporary Relocation
Due to construction, the Offices of Admissions and Financial Aid have been temporarily relocated to the Applied Research Center (ARC). Please call 863-874-4774 to schedule an appointment. Campus visits are still offered and guests can register online.
How to Apply
Apply online or complete the Common Application. An admissions essay is included and required. We are eager to learn as much as possible about the extracurricular activities of our applicants, in particular, how those experiences have contributed to their intellectual and personal growth.
Applicants are also strongly encouraged to submit at least one, but no more than three, letter(s) of recommendation, preferably from a math or science teacher. Letters of recommendation should be sent to recommendations@floridapoly.edu or uploaded into the application portal.
Create a Self-reported Student Academic Record(SSAR) or utilize Point Click Send. Students can email or text scans/pictures of transcripts to their admissions counselor.
Pay a $30 nonrefundable application fee. Applicable fee waivers are accepted.
Submit scores for the SAT (school code: 7303) and/or the ACT (school code: 2869). Test scores may now be sent using Point Click Send. Student can email or text scans/pictures of test scores to their admissions counselor.
Admissions Dates and Deadlines - Fall 2023 Semester
Applications Open
August 1
Application Deadline for Provost and Alexander Scholars Program
November 1
Application considered on space-available basis
November 2-March 1
FAFSA Priority Deadline
December 1
Applications Open
August 1
Spring Application Deadline
December 1
Spring Deposit Deadline
December 15
Requirements and Information for First Time in College Students
Admission to Florida Poly is highly competitive, and students are encouraged to apply early.
The average weighted high school GPA of freshmen admitted in fall 2020 was 4.43. To determine your eligibility for admission to Florida Poly, we will recalculate your GPA based on your high school grades and any additional credit earned through Advanced Placement (AP), International Baccalaureate (IB), or honors courses.
| COURSE TYPE | QUALITY POINT |
| --- | --- |
| Advanced Placement | 1.0 |
| International Baccalaureate | 1.0 |
| Dual Enrollment | 1.0 |
| AICE | 1.0 |
| Honors | 0.5 |
Florida Poly requires freshman applicants to submit official results of at least one college entrance exam (SAT or ACT). The writing sections are not required for either test.
Our admissions board will consider your highest submitted section scores from all SAT and ACT test dates. We strongly encourage you to submit your scores each time you take the SAT or ACT.
The average test scores for admitted freshmen in fall 2020 were: 28-32 ACT composite | 1270-1390 SAT (EBRW+M)
Student success in calculus is required for all programs. We strongly recommend that all incoming students have taken precalculus or higher prior to starting classes at Florida Poly.
You'll innovate alongside world-class talent.
You're not a number among masses. You'll join an interconnected community of bright innovators, a place where yu can feel comfortable and proud of your own distinctiveness.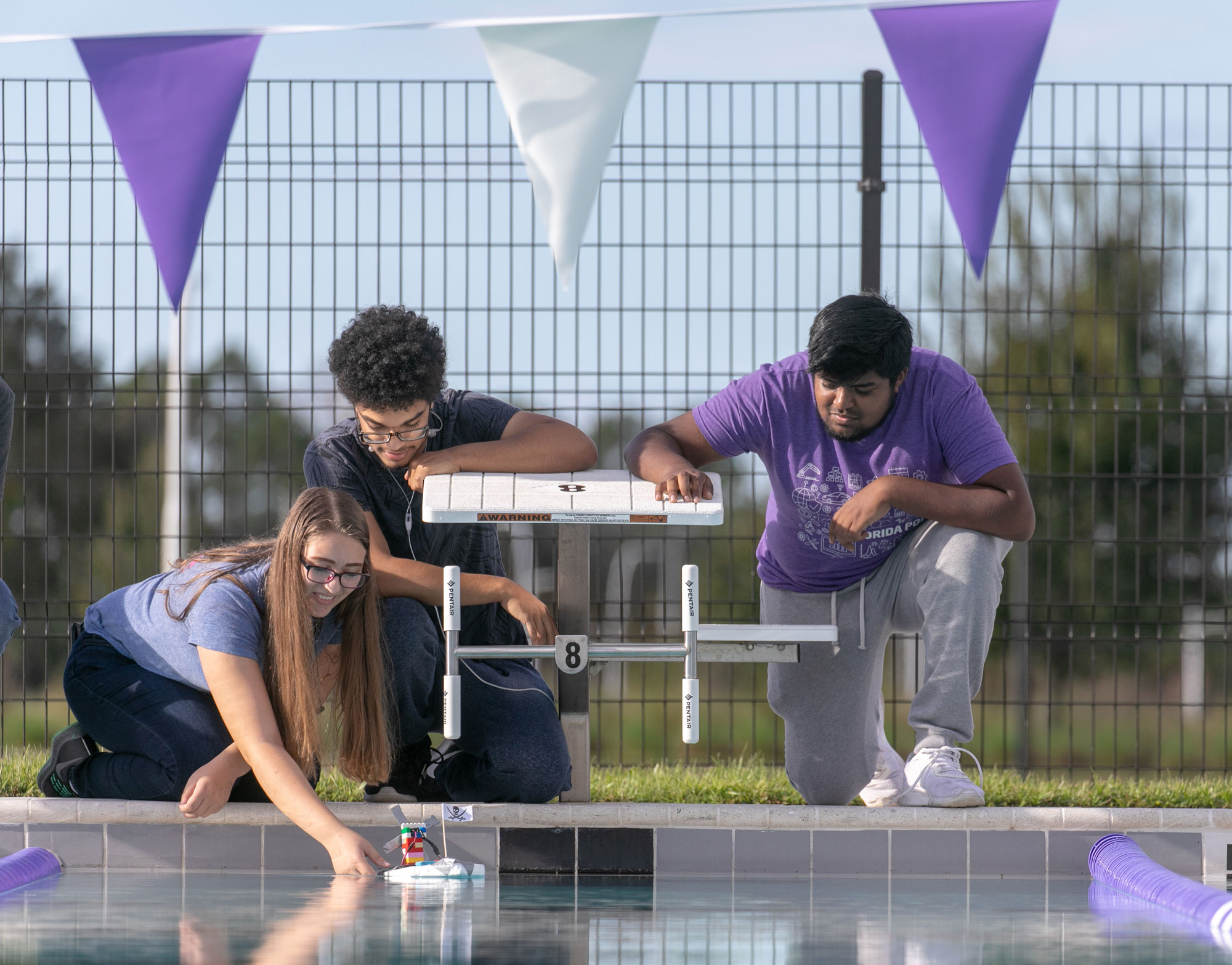 We offer over 31 programs of study and are ABET accredited in computer engineering, mechanical engineering, electrical engineering, and computer science.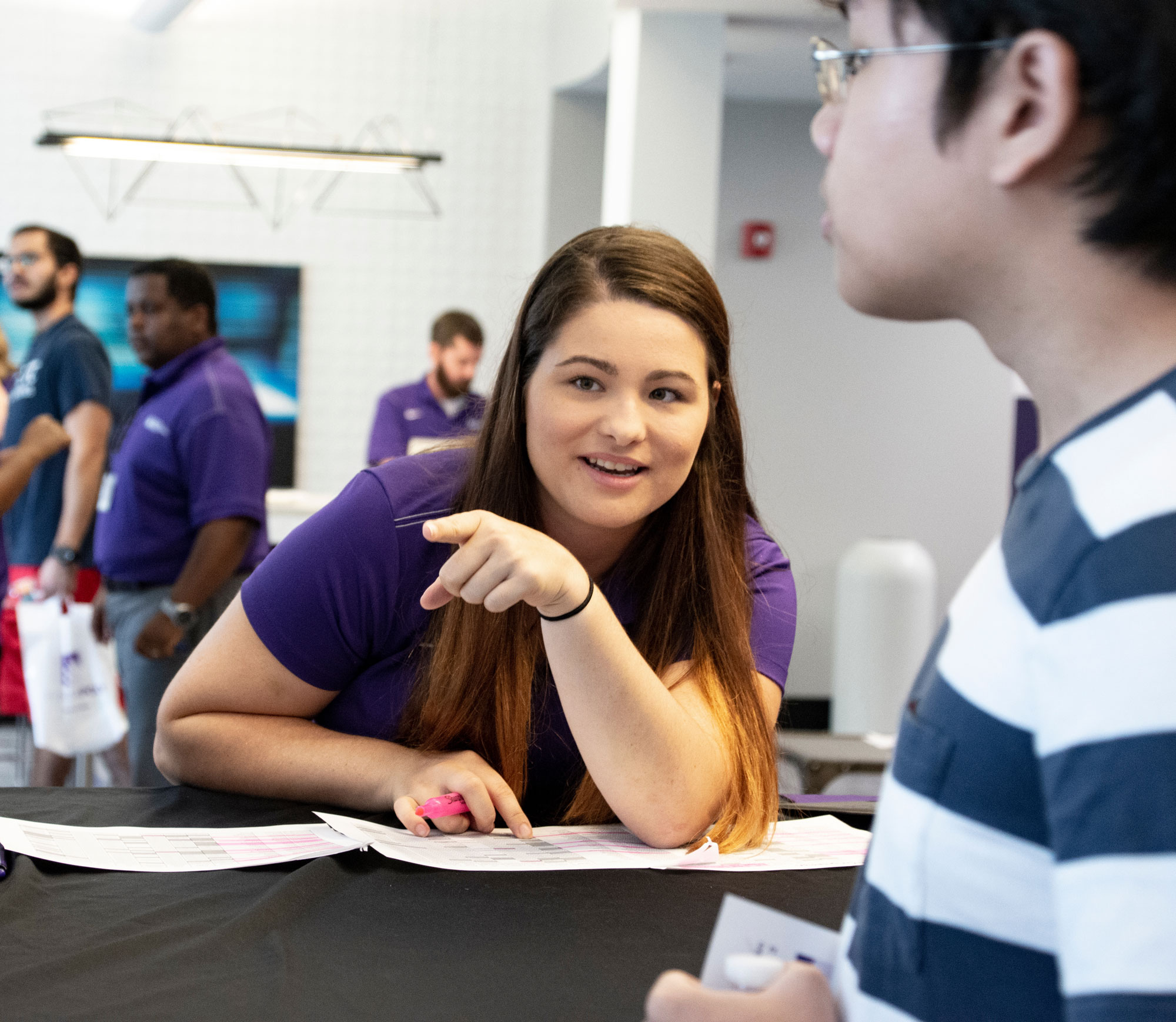 Whether you've got a question about upcoming deadlines or just need help with the application process, our friendly admissions team is here to assist you.
Explore More
We're redefining the conventional college experience, and we can't wait for you to join us. Learn more about Florida Poly and get ready to become a part of something extraordinary.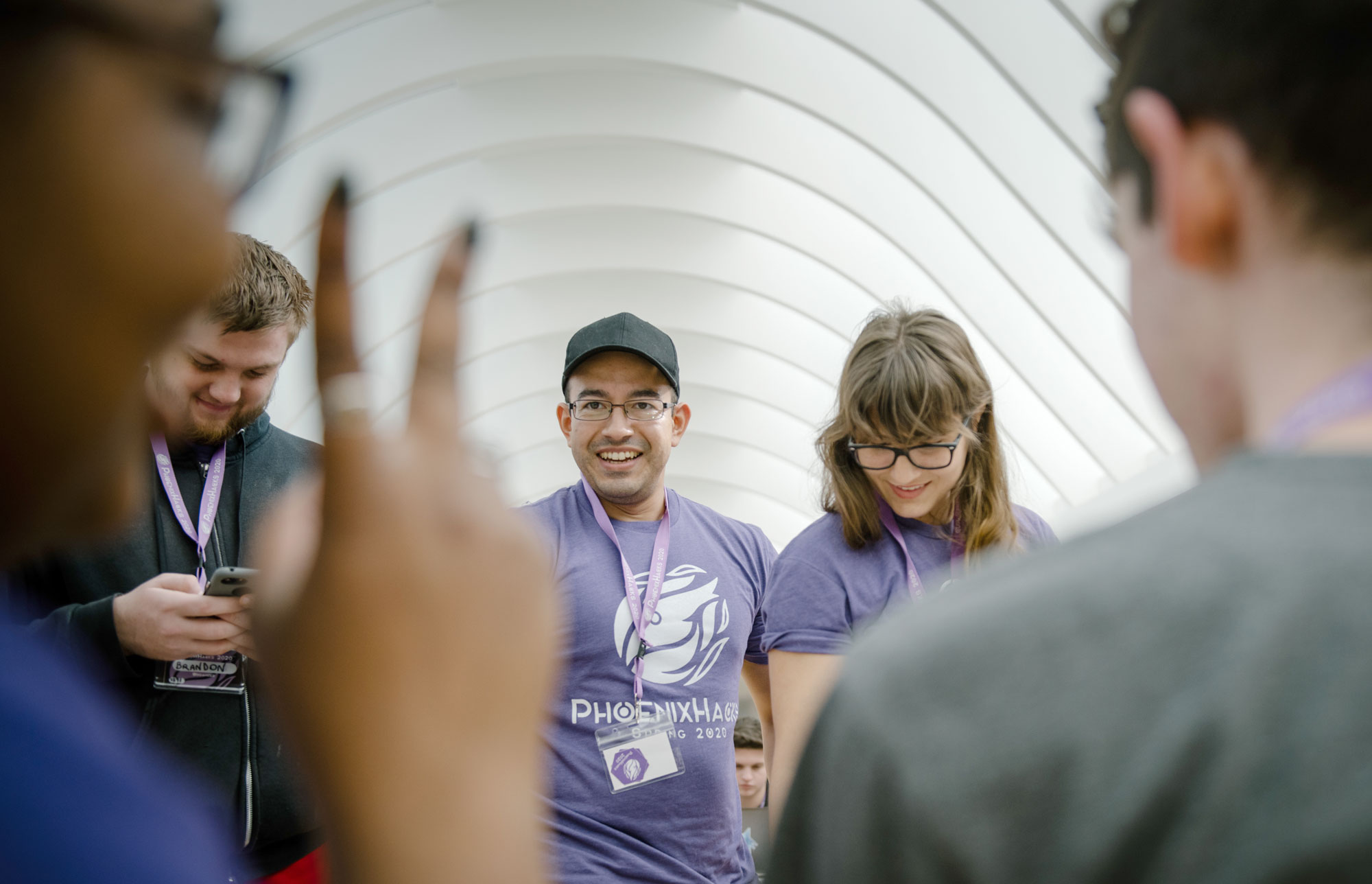 Life as a Florida Poly Phoenix has a vibe of its own. Student-led clubs, traditions, and events are a huge part of the "invent-it-yourself" ethos on campus.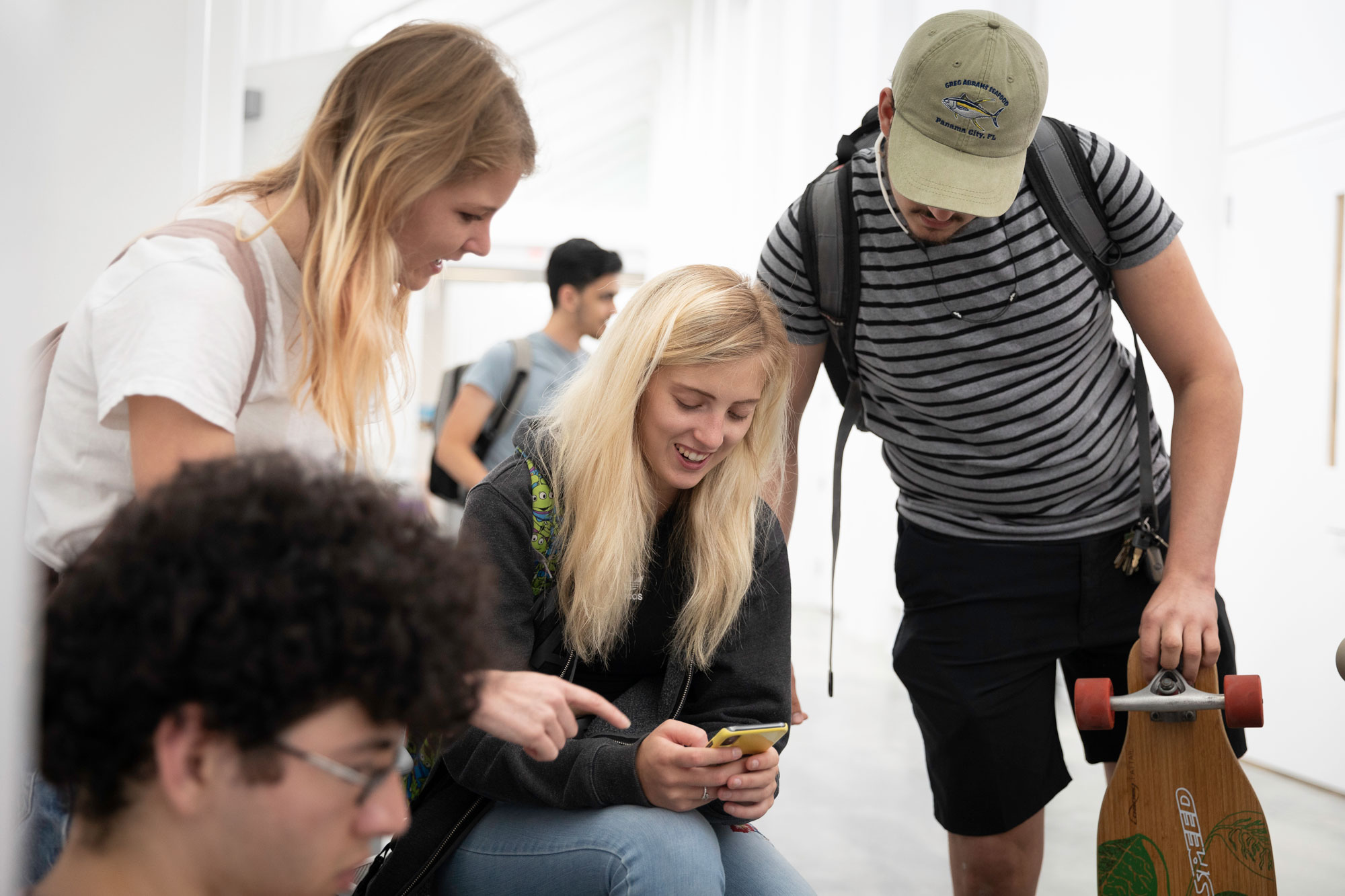 We offer public STEM education that is the most affordable in the entire state of Florida.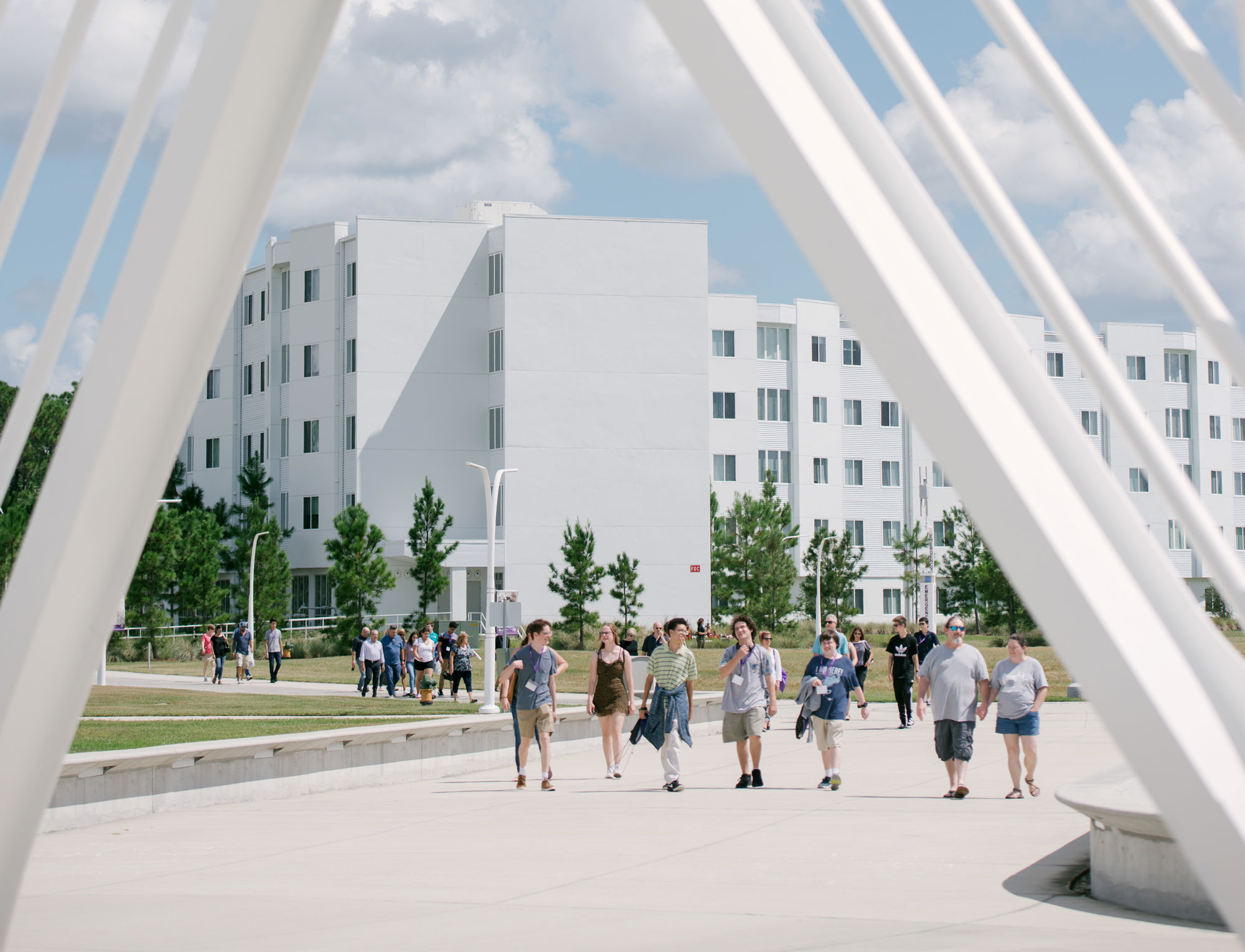 Discover Florida Poly through our student-led tours of campus.