Bachelor of Science in Cybersecurity Engineering
Carousel placeholder image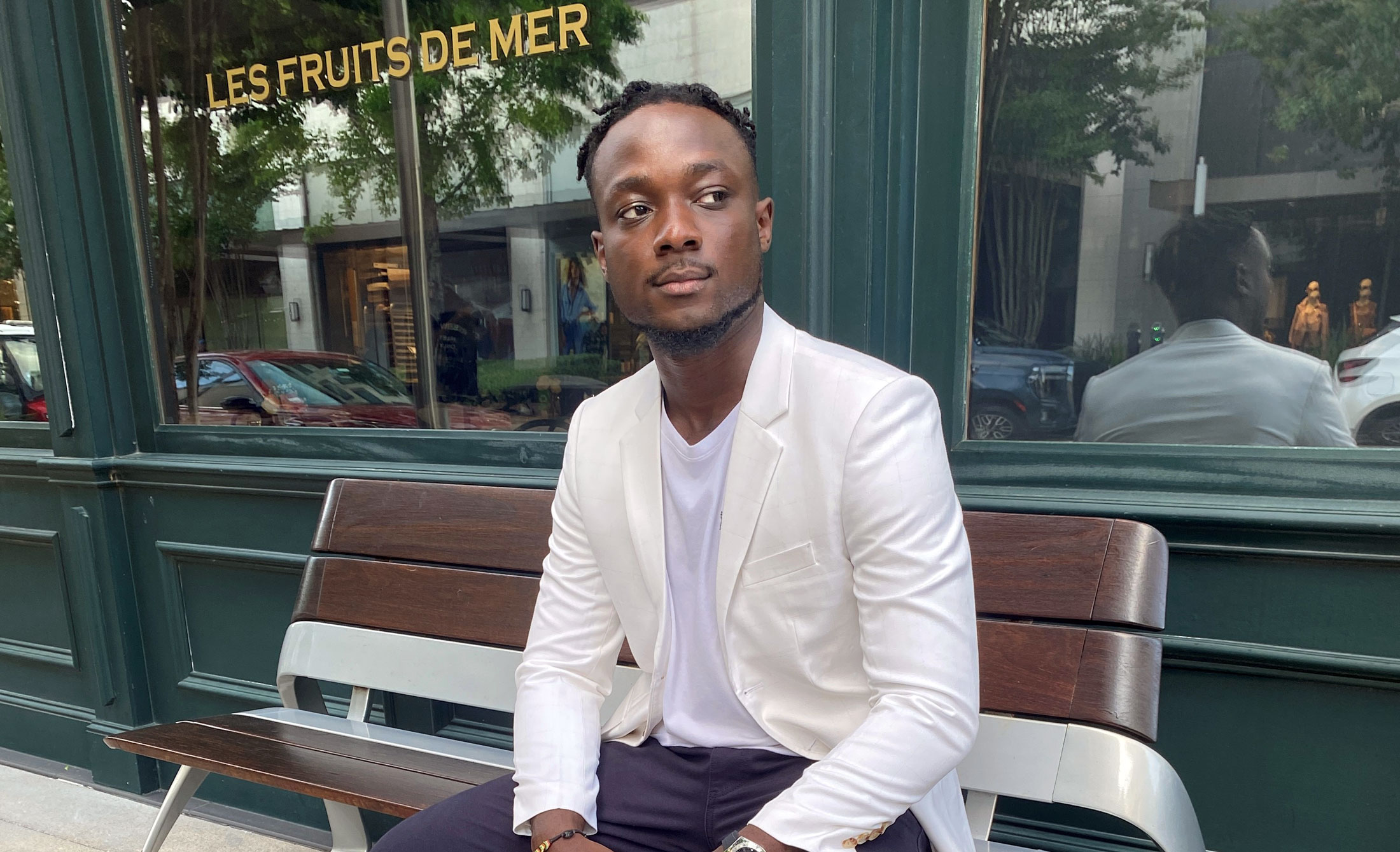 Jan 4, 2023
Osaki Pokima '20 pursued an education at Florida Polytechnic University to fulfill his goal of working in cybersecurity. Today, he is a...
Read More
About Cybersecurity Engineering
The B.S. in Cybersecurity Engineering prepares engineers to be cybersecurity professionals with the knowledge, skills, and ability to conceptualize, design, engineer, and implement all components of a cyber-physical, network system. Graduates with this degree will be valuable in government, military, and private sector, and will have a solid foundation to pursue advanced study in computer science, or electrical, computer, or cybersecurity engineering at the graduate level.
Careers in Cybersecurity Engineering
Cybersecurity is a national security issue and an economic concern for Florida and the United States. As more industrial equipment and processes rely on computer-based, remotely controlled systems, such as autonomous vehicles and smart grids, their secure operation is important. Nationwide, demand is growing for engineering jobs, especially in cyber-physical security, and ABET has responded by developing accreditation standards that articulate industry expectations and requirements associated with the broad field of cybersecurity, both software and hardware systems.
Curriculum
Students are educated in the fundamental core of cybersecurity engineering of cyber physical systems and its cutting-edge, high-impact areas focusing on industrial plans, smart grid, and hardware security. The program encompasses computer engineering, electrical engineering, computer science, engineering, science, and mathematics.
Program and Student Outcomes
For each of the programs in the Department of Electrical and Computer Engineering, students are expected to be able to know and do the following upon completion of their selected program:
#1
an ability to identify, formulate, and solve complex engineering problems by applying principles of engineering, science, and mathematics
#2
an ability to apply engineering design to produce solutions that meet specified needs with consideration of public health, safety, and welfare, as well as global, cultural, social, environmental, and economic factors
#3
an ability to communicate effectively with a range of audiences
#4
an ability to recognize ethical and professional responsibilities in engineering situations and make informed judgments, which must consider the impact of engineering solutions in global, economic, environmental, and societal contexts
#5
an ability to function effectively on a team whose members together provide leadership, create a collaborative and inclusive environment, establish goals, plan tasks, and meet objectives
#6
an ability to develop and conduct appropriate experimentation, analyze and interpret data, and use engineering judgment to draw conclusions
#7
an ability to acquire and apply new knowledge as needed, using appropriate learning strategies
Make Your Passion a Career
We're here to give you the resources to land your dream internship, work alongside faculty in groundbreaking research, and to develop leadership skills to stand out in the workplace.
Internships are an important part of setting up you up for success after college and are a requirement for you to graduate.
Conduct research along side faculty that is improving lives and changing businesses, with impact ranging from local Lakeland community to the outer-reaches of space.
We understand the importance of feeling prepared, and we are committed to your success here and beyond. That's why we have resources to support you in your continued career development.
Get Involved Outside the Classroom
We have an active student organization community with more than 35 clubs that vary based on specific academic interests, professional development, and activities just for fun.
The Cybersecurity Club is a collective of Florida Poly students who want to learn both offensive and defensive cybersecurity and covers a broad range of topics relating to cybersecurity.
Cybersecurity Engineering in the News