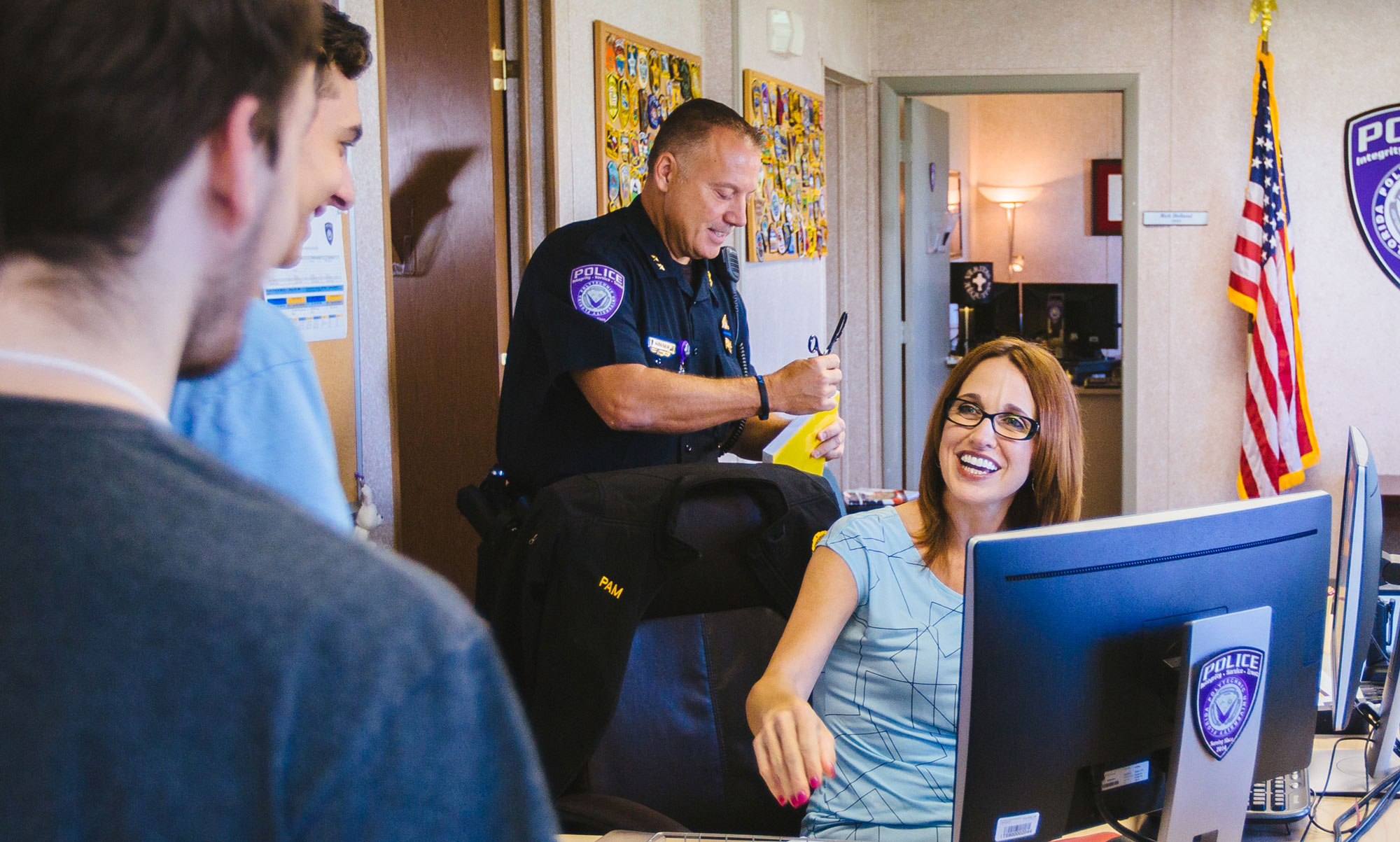 Meet the Team
Rising to New Heights, Together
At Florida Poly, our faculty and staff make a difference in the world every day. They inspire our students and each other to rise to new heights and create a community where discoveries are made, and innovation is pursued. We are a unified team that respects each other's unique differences by embracing diversity, promoting inclusion, and encouraging freedom of thought and speech to generate new ideas. We promote solutions that embody the four core values essential for advancing STEM: Adaptability, Collaboration, Innovation and Leadership.
The Department of Human Resources supports this bold, proud Phoenix community through talent acquisition and professional development, competitive compensation and a robust benefits package, and through improved employee relations and performance management. We are here for all our Florida Poly employees. We're doing our best so that you can do your best as we continue build this great university together.
HR Team
Associate Director, Human Resources
863-874-8421 | Email
Manages all University benefits and retirement, including health and supplemental insurances, worker's compensation, leaves of absence, ADA, and general payroll questions. Also serves as the primary Workday HCM Administrator.
Compensation, EQUITY and INCLUSION Manager
863-874-8402 | Email
Manages university compensation and classification structure, including position analysis and evaluation, pay grading and position descriptions. Works with the University to develop and implement strategies that support a diverse, equitable, and inclusive culture throughout the organization for faculty, staff, and students. Also responsible for HR data reporting, and HR operations administration.
Employee Relations Specialist
863-874-8736 | Email
Manages individual or team performance improvement, employee engagement and recognition programs, employee relations, conflict resolution, and disciplinary guidance.
HR Coordinator, Recruiting and HRIS
863-874-8507 | Email
Serves applicants and hiring managers guiding them through the hiring process and record-keeping. Works specifically with faculty hiring, and staff positions in the divisions of academic affairs, advancement, general counsel, and the Office of the President. Assists in Workday process improvement and testing.
Administrative Assistant II
863-874-8821 | Email
Serves as first point of contact for customers, general administrative support for the department, and assists with hiring and onboarding efforts.