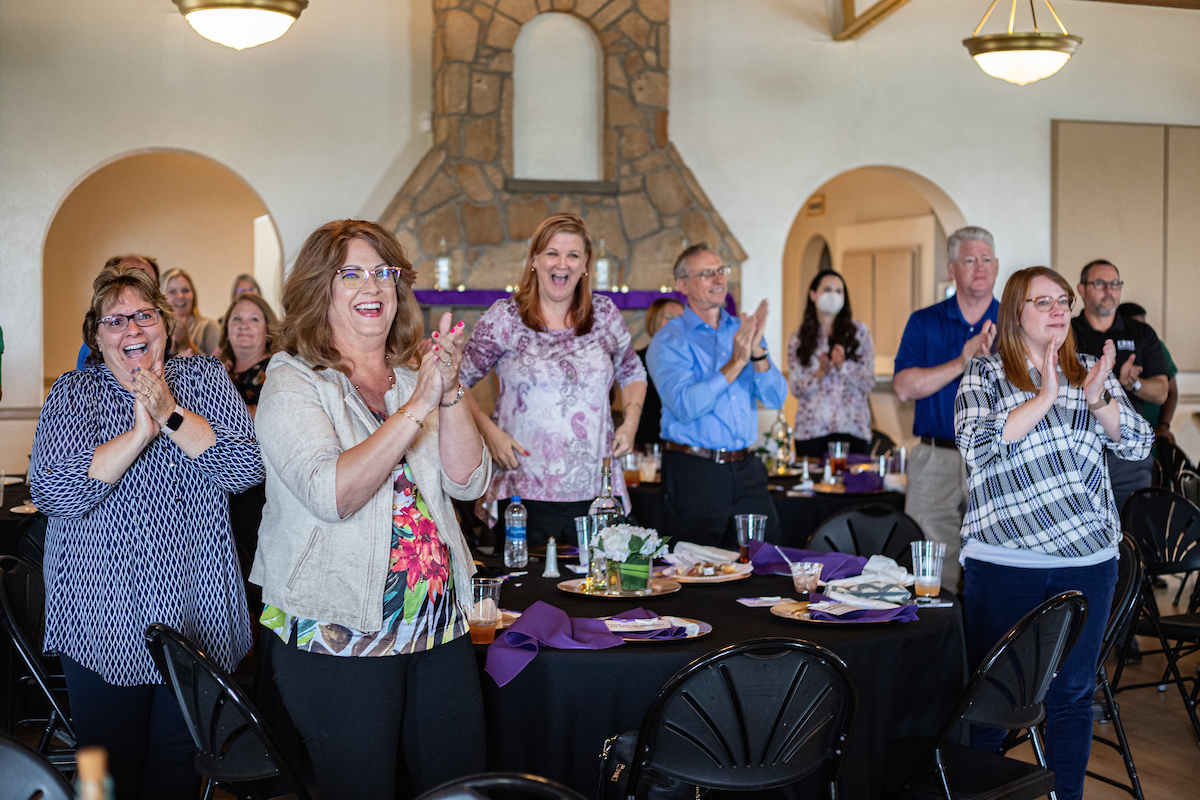 Awards and Recognition
Ablaze
The Ablaze annual employee awards celebration recognizes the extraordinary professional contributions and quality service of our University staff and faculty and their integral role in advancing Florida Poly's mission. An awards reception is held each spring.
Culture Coins
Praise and recognition are important facets in every workplace. Culture Coins encourage employees to acknowledge, reward, and celebrate the service and contributions of their colleagues for exemplary support and assistance. Expressing gratitude has never been easier. Don't wait to show thanks to someone who's gone above and beyond in the service they've rendered.
Quiet Quality
The Quiet Quality award recognizes the contributions of Florida Poly staff employees. The award allows employees to recognize the exceptional work and positive impact of their colleagues in a manner that is less formal and prescriptive than other University award programs. Each quarter, the office of Human Resources will solicit nominations and one recipient will be selected for recognition. Nominees should exemplify a commitment to service excellence to colleagues and the University.
Informal Recognition
We encourage our managers and departments to recognize their high performing employees in ways that reinforce positive behaviors. We know that recognition of one's meaningful service and contributions is more valuable than a single tangible item. When budgets are tight we're still able to acknowledge the excellence our employees embody each day. Culture Coins are one means by which managers and colleagues can show gratitude in a real-time, less prescriptive way. Nominating a staff member for the Quiet Quality Award is another way to show employees that their efforts are valued. For additional information about each of these programs, contact hr@floridapoly.edu.
Managers are also encouraged to celebrate their employees at departmental and team meetings. Recognition should always be sincere, specific, and timely. Encourage peer-to-peer recognition within your department.