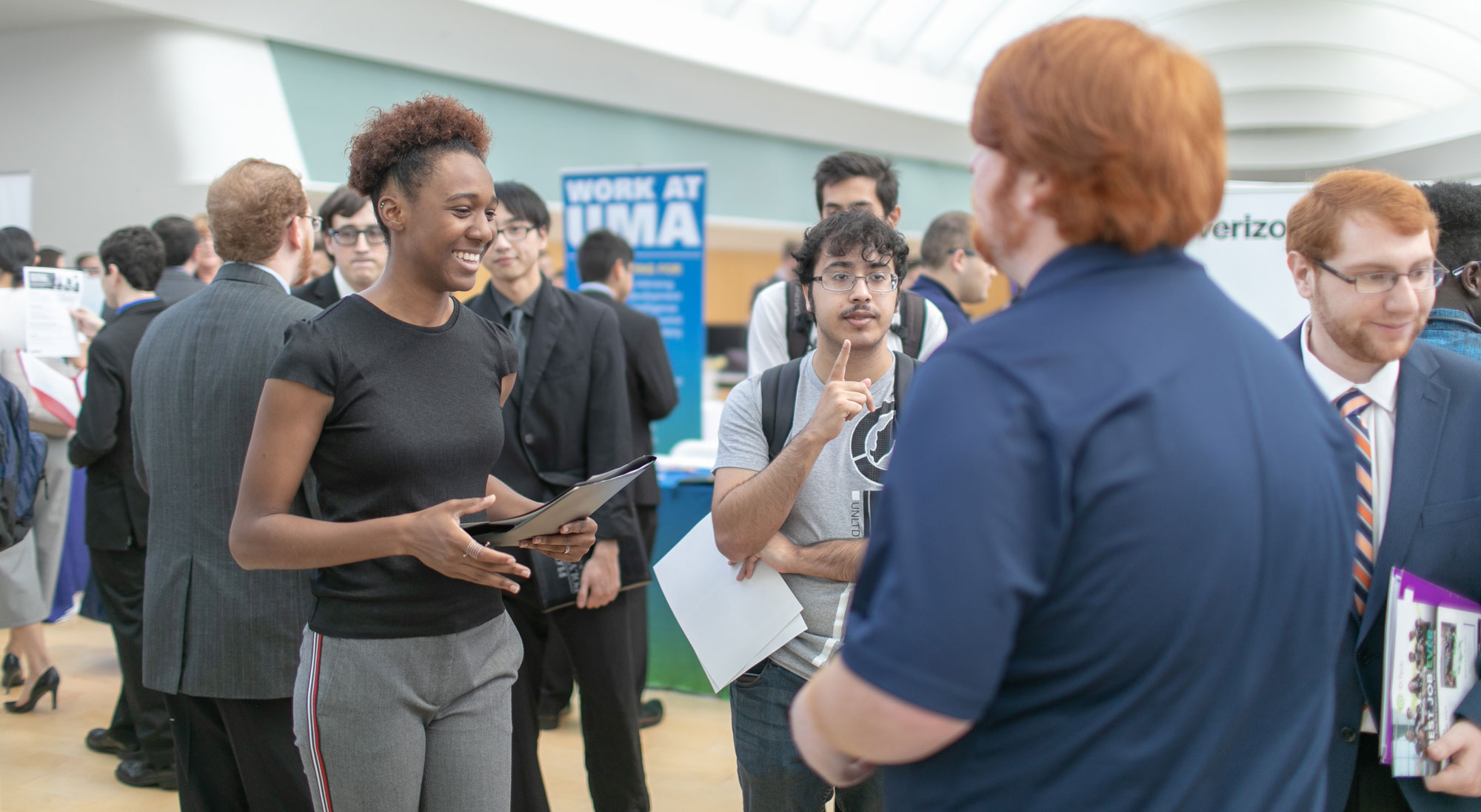 Career and Internship Fairs
The Office of Career Development hosts in-person

career and internship fairs each semester.
Florida Poly's career and internship fairs provide students with an opporunity to meet and learn more about STEM related companies with headquarters across Florida. Recruiters from nearly 100 employers are in attendance and to provide internship, employment, and networking opportunities.
This year's fairs will be held on October 7, 2021 and February 8, 2022. Information and reminders are shared in the Weekly Phoenix in the weeks leading up the events. Recruiters who would like to attend the event should contact Pairris Jones.
Spring 2020 Career and Internship Fair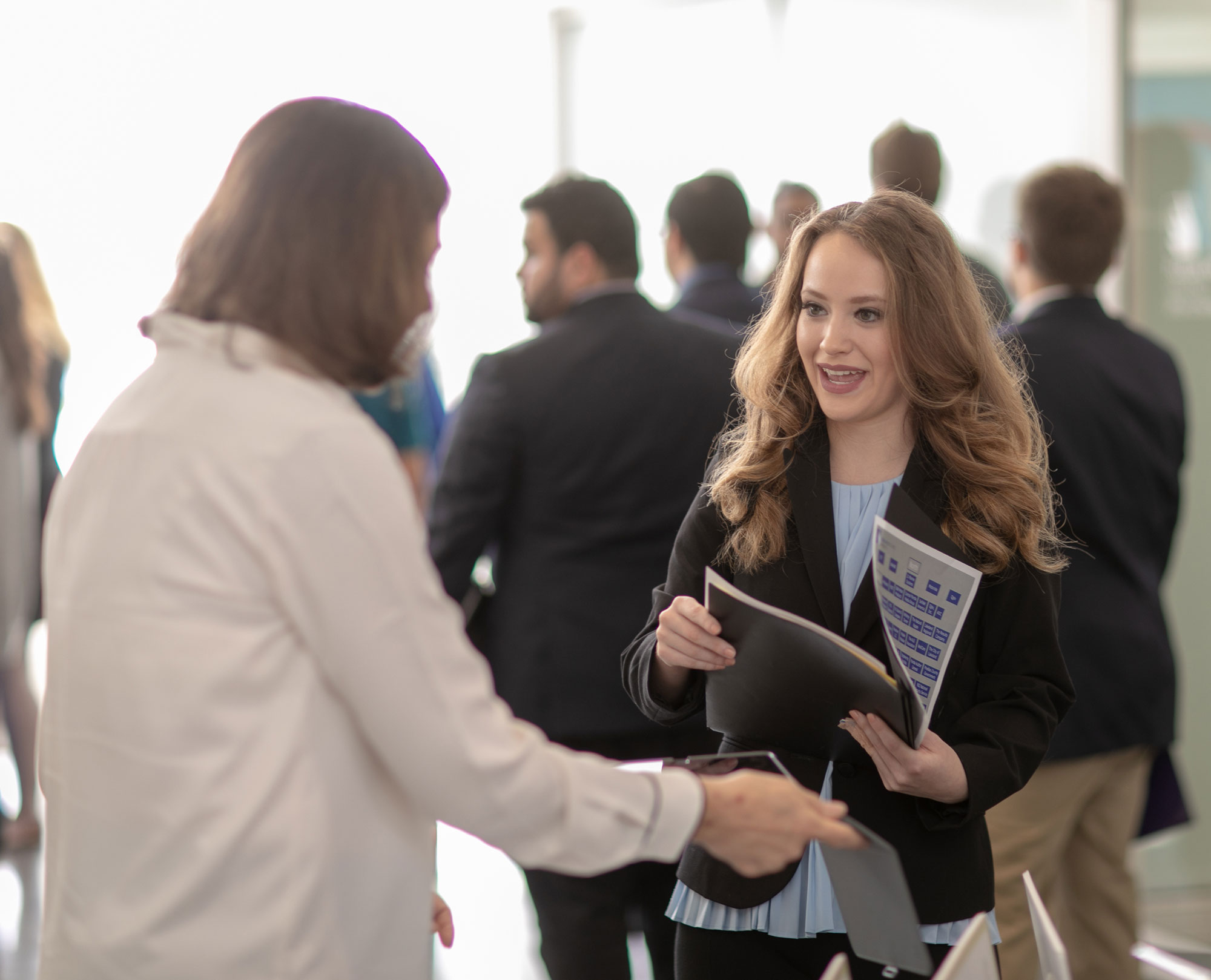 Fair Tips
Being prepared is the key to being successful at our on-campus career and internship fairs.
Know who will be there.
Know what you will say about yourself, your skills, and what you can bring to the company.
Prepare your resume.
Dress to impress.
Use good body language.
Speak with confidence.
Be prepared to chat.
Take notes.
Get contact information.
Cast a wide net.
Follow-up with a thank you email along with your resume.
Consider reaching out to recruiters you met on LinkedIn.
Reference someone you engaged with at the fair in the opening paragraph of your cover letter.
Maintain contact.