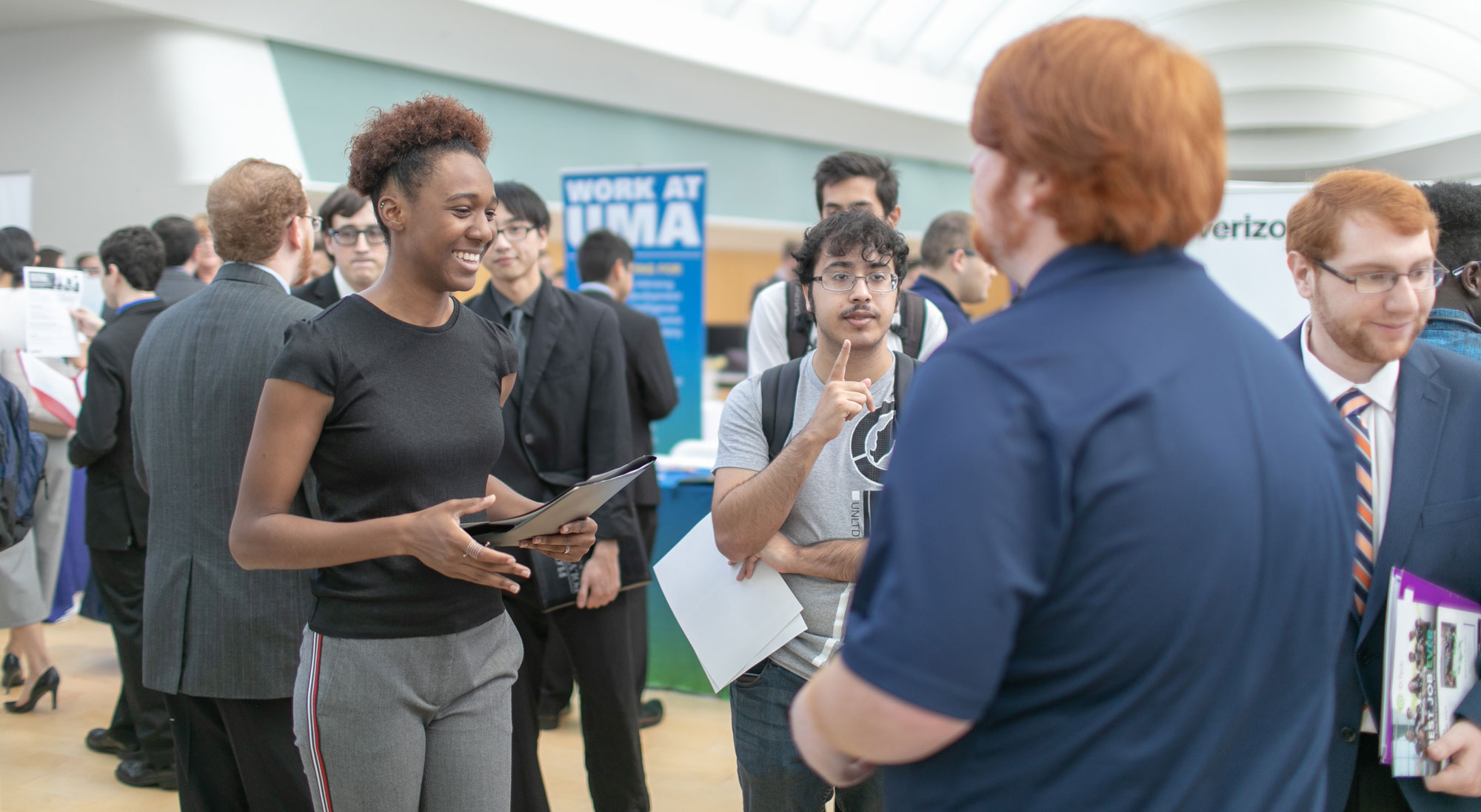 Career and Internship Fair
Florida Poly's Academic Success Center puts on a semi-annual career and internship fair for students to connect with employers from across the country. This is a networking opportunity for students to land an internship or a job after college.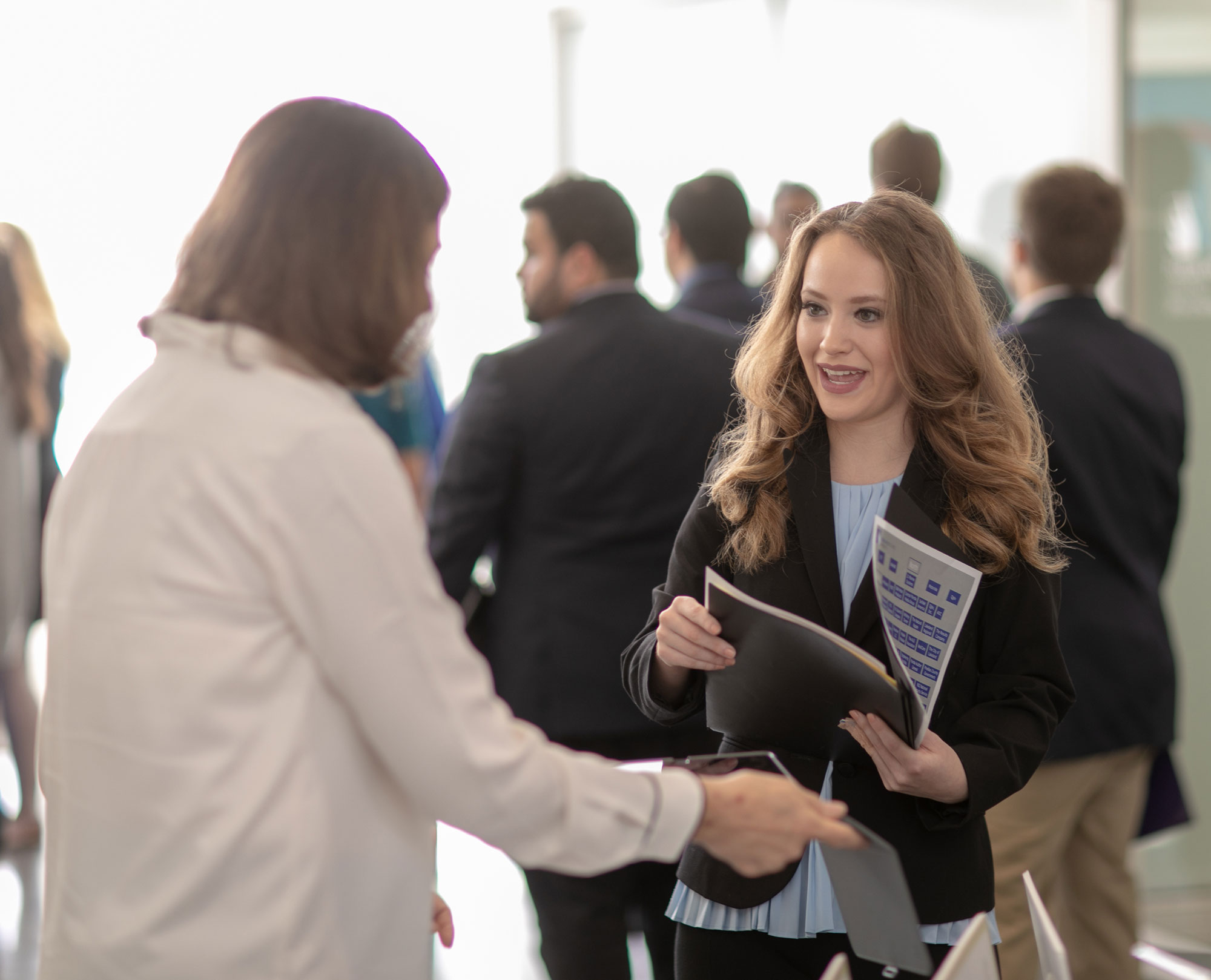 Handshake
Florida Poly uses Handshake to help students find internships and jobs that are a good fit for their individual talents, skill sets, and interests. Handshake helps students find meaningful careers and discover career paths. Students can explore thousands of available jobs, track deadlines, and connect with employers.