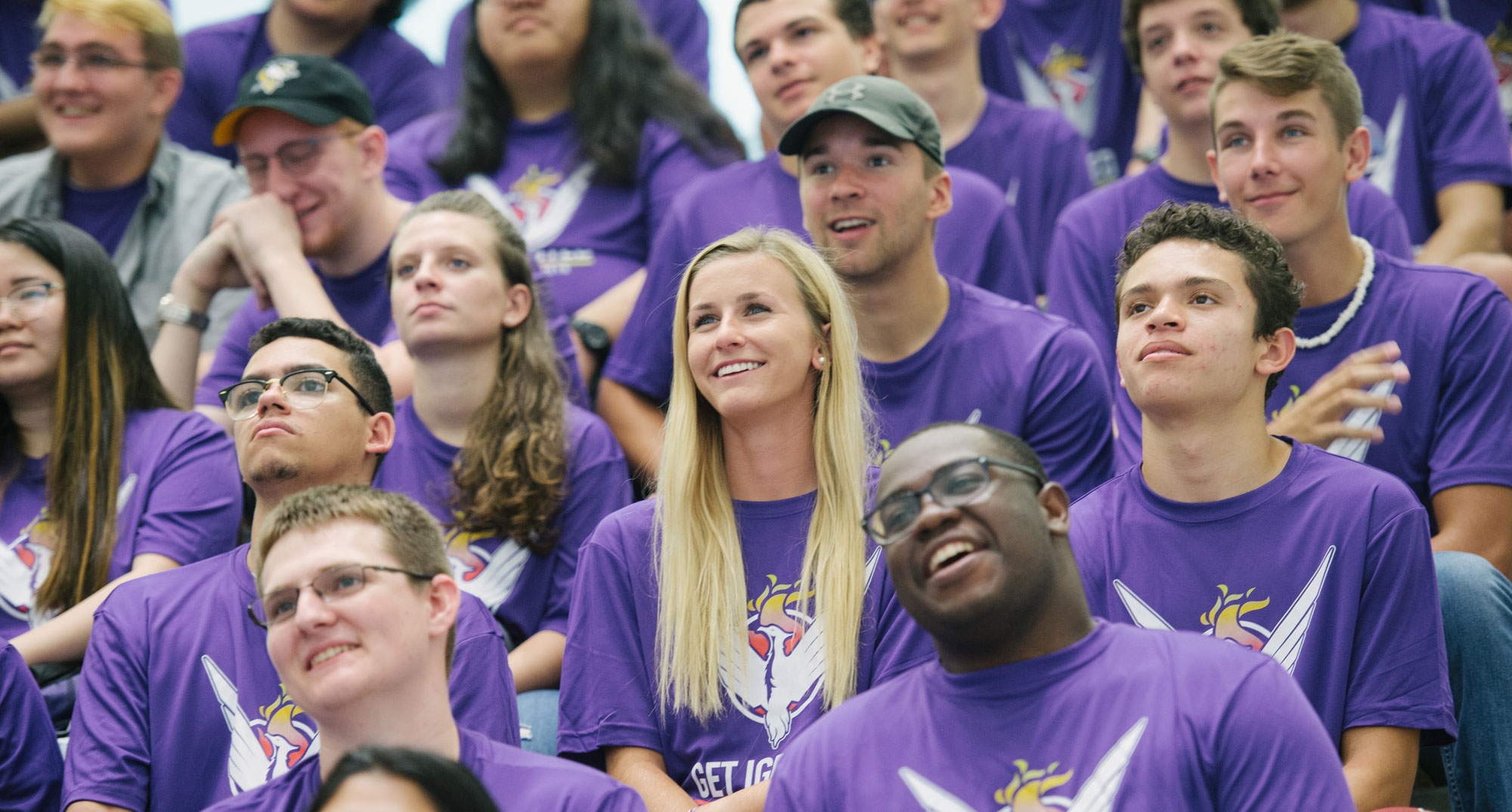 New Student Orientation
Welcome to the Phoenix family! We're excited that you have chosen Florida Poly as your home for the next four years.

Live On-Campus Orientation
Mandatory Live On-Campus Orientation will take place in-person on Sunday, August 21 and Monday, August 22 for all new, incoming Florida Poly undergraduate students.
We're ready to welcome you to campus and New Student Orientation is the first step in your transition to becoming a Phoenix. New Student Orientation is Florida Poly's way to help students start strong and ensure a connection with and understanding of the Florida Poly experience.
Fall 2022 New Student Orientation for Incoming Students
New Student Orientation for new students includes virtual and on campus components. It is designed to acclimate new students and their guests to what it means to be a Phoenix. Students can expect to become better acquainted with the academic environment at Florida Poly, the support services available, the traditions, and the campus itself. In addition, students will meet campus student leaders, faculty, and administrators.
All incoming students are encouraged to attend virtual Pre-Orientation. During these 45-minute sessions, learn about scheduling an Online Academic Advising Appointment and connect with important campus resources.
Coding for Data Analytics Certificate Pre-Orientation
If you have any questions about registering for Pre-Orientation, please email Paul Carey.
After attending a Pre-Orientation session, all incoming students will meet with an Academic Success Coach to directly connect with summer and/or fall course registration information and insights.
Incoming students will receive an email, to their Florida Poly student email, from the Academic Success Center, inviting them to register for their Online Academic Advising Appointment.
If you have any questions about registering for your Online Academic Advising Appointment, email Julia Myers.
Start off your academic journey at Florida Poly right and participate in the mandatory in-person Live-On Campus Orientation.
Live On-Campus Orientation will take place in-person on Sunday, August 21 and Monday, August 22 for all new, incoming Florida Poly undergraduate students.
All undergraduate students are required to attend Live On-Campus Orientation before fall classes begin. A primary goal during Live On-Campus Orientation is to assist students and their families with the transition to attending and experiencing Florida Poly. The New Student & Family Programs team is dedicated to ensuring our new students are supported throughout their first semesters as a Phoenix. During Live On-Campus Orientation, you will learn about the Florida Poly curriculum and expectations, receive information on a variety of student services, explore ways to get involved with groups and events on campus, meet faculty and staff who will support your academic journey, and make new friends while starting the foundation of your Florida Poly school spirit.
For more information regarding Live On-Campus Orientation, contact Paul Carey.
Throughout the fall semester, Orientation Leaders will conduct monthly check-ins with their Live On-Campus Orientation groups. These monthly check-ins are meant to ensure the ongoing success for all new students at Florida Poly.
Parent/Family Resources
As your student begins to make his or her transition to Florida Poly, we know that this will be a period of transition for you as well.
At Florida Poly, we consider parents and families to be partners in ensuring their student's success. As partners, we look forward to working together with you to help you learn more about the college and get you involved in supporting the many programs and services Florida Poly has to offer.
Be sure to plan ahead to spend the Family Day on campus with your Phoenix.
Check out the webpage devoted exclusively to new parents and families to learn how you can stay connected.
Before You Come to Campus
Please make sure you have completed the following information before you arrive for orientation.
Required Online Trainings
This online course is partnered with HazingPrevention.org to provide evidence-based, best practices that teach you how to recognize, prevent and report hazing. Click here for more information.
All new Florida Poly students are required to complete a Hazing Prevention course prior to the start of classes each August. The online course, which takes about 45 minutes to complete, includes information on how to recognize, prevent, and report hazing. Students should log into the course using their university username and password. The course is required by state law and University Policy 3.0062P: Anti Hazing Policy.
This online course is partnered with Get Inclusive to provide training on a variety of topics. This training includes topics on Identity and Inclusion, Alcohol, and Other Drugs, Consent and Sexual Violence. We want each student to have the knowledge and skills to be a safe, understanding and enjoy an inclusive community. It is our goal to provide information that helps to create a safe living, learning, and working environment.
The training will be sent with a personalized link sent directly to your Florida Poly email address. You must use your Florida Poly email and the direct link as each link is set to each individual. The training module is self-paced and will take around 40-45 minutes to complete.
For technical support contact Get Inclusive.
Get Ignited 2021 Recap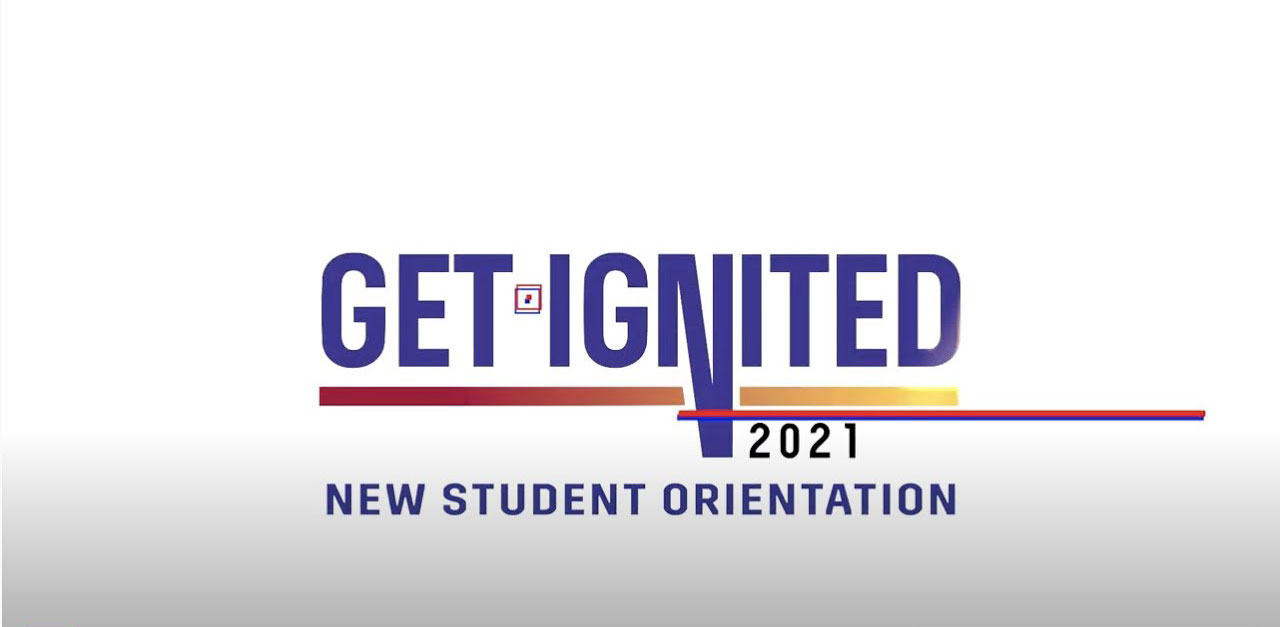 Contact Us
Questions? Feel free to reach out with questions.