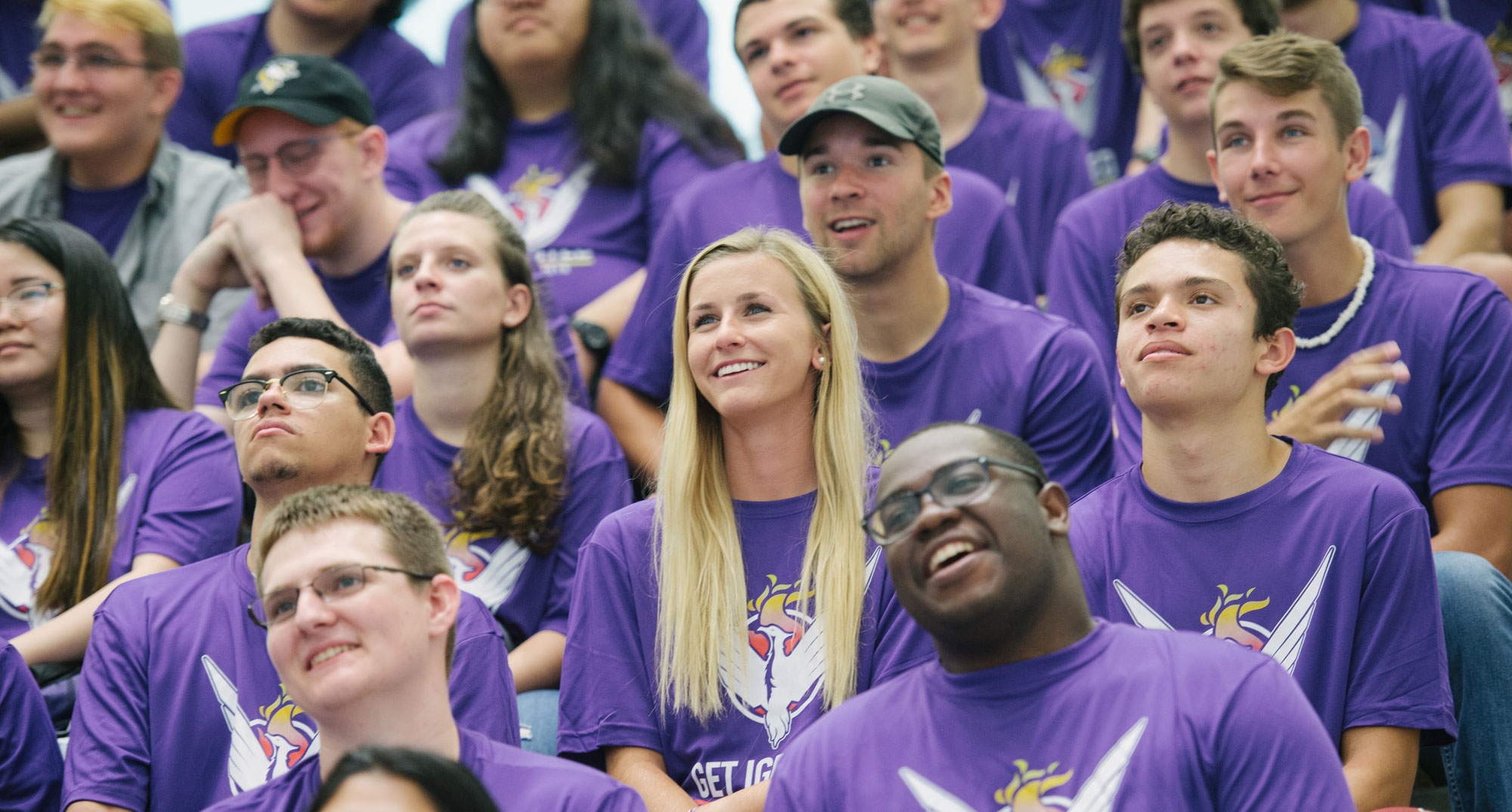 New Student Orientation
Welcome to the Phoenix family! We're excited that you have chosen Florida Poly as your home for the next four years.
We're ready to welcome you to campus and New Student Orientation is the first step in your transition to becoming a Phoenix. Florida POLY New Student Orientation is Florida Poly's way to help students start strong and ensure a connection with and understanding of the Florida Poly experience.
Incoming First Year Students
The Florida POLY Orientation program for new First-Year students includes virtual and on campus components. It is designed to acclimate new students and their guests to what it means to be a Phoenix. Students can expect to become better acquainted with the academic environment at Florida Poly, the support services available, the traditions, and the campus itself. In addition, meet other new Phoenixes, campus student leaders, faculty, and administrators.
All incoming students are encouraged to attend virtual orientation. An invitation to virtual orientation will be provided to all incoming students, this invitation will include information on scheduling the Academic Advising Appointment. To register for your virtual Pre-Orientation, please select your cohort.
All incoming students will meet with a success coach to directly connect with Fall course registration information and insights. Details regarding registration will be shared during virtual Pre-Orientations. Stay tuned for more details.
Start off your academic journey at Florida Poly right and participate in the mandatory in-person Orientation. Stay tuned for more details.
Orientation Check-in. New Students attending orientation check-in will meet with their peer mentors. Stay tuned for more details.
Parent/Family Resources
As your student begins to make his or her transition to Florida Poly, we know that this will be a period of transition for you as well.
At Florida Poly, we consider parents and families to be partners in ensuring their student's success. As partners, we look forward to working together with you to help you learn more about the college and get you involved in supporting the many programs and services Florida Poly has to offer.
Be sure to plan ahead to spend the Fall Family Day on campus with your Phoenix. More details to come.
Before You Come to Campus
Please make sure you have completed the following information before you arrive for orientation.