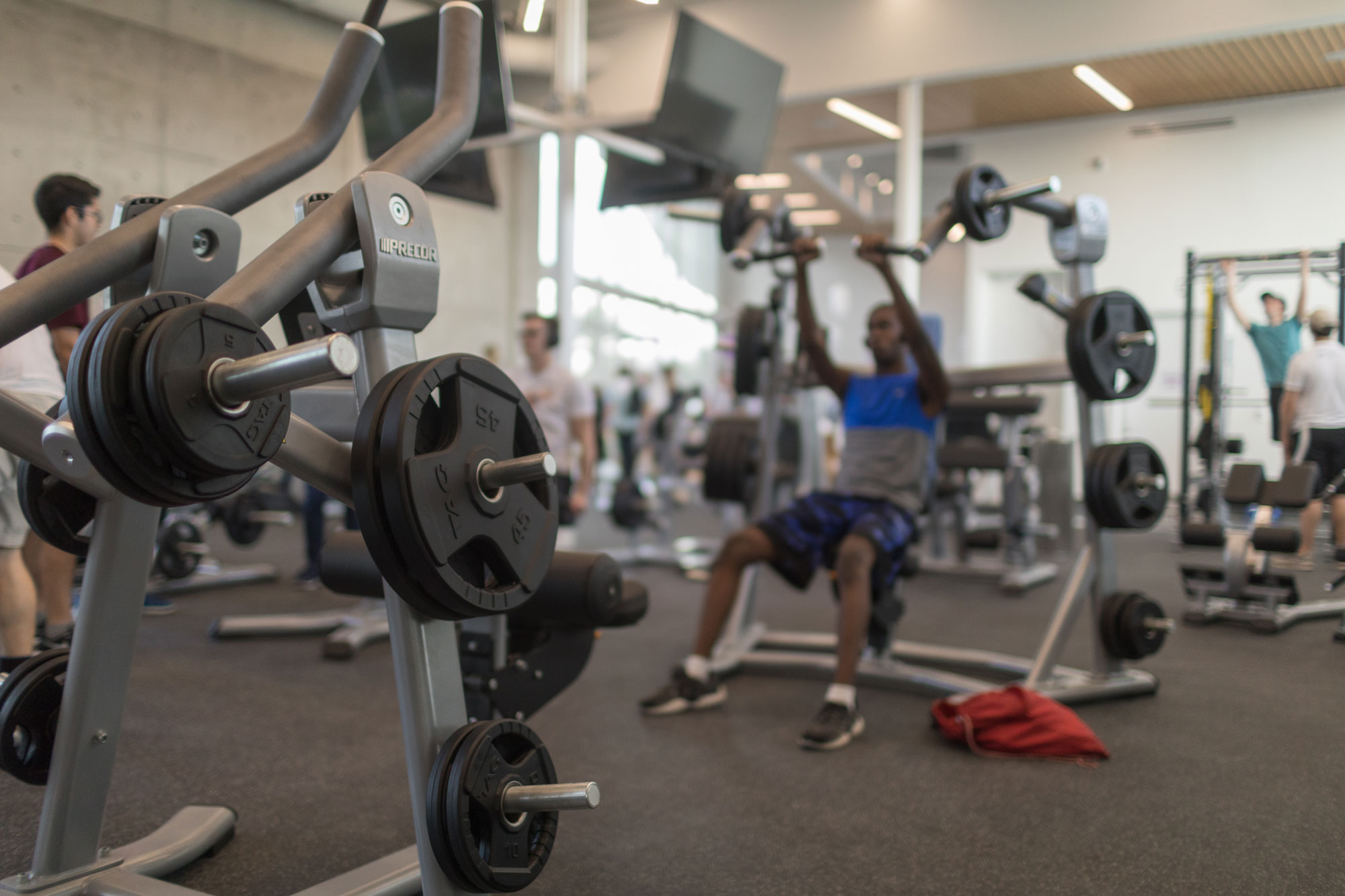 Fitness Programs
Florida Poly's recreation program provides opportunities for students, faculty, and staff to engage in physical activities to create healthy lifestyle habits and improve their physical and mental well-being.
Students are invited to work out in the Fitness Center, go for a swim, or take advantage of the beach volleyball, basketball, and pickleball courts. There's also plenty to do on the recreation fields and there's always time to grab a hammock from the Student Development Center and enjoy a little relaxation in the Oak Grove.
Fitness Center
What's on the weight floor?
Cardio Equipment

Treadmills
Ellipticals
Upright and recumbent bicycles
Stair Master
Assault Fan Bike
Erg Row Machine

Strength

Power Racks
Deadlift Platform
Plate Loaded equipment
Dumbbells/Kettle Bells
Hack Squat
Cable Machine
Incline/Decline Benches
Medicine Balls
Assisted Pull up/Dip Machine
Our greatest resource is our staff. We are here to support you. We want you to be comfortable and feel welcome at the gym. Ask us for a tour, how a machine works, or for a spot during your lift.
Group Fitness Classes
Every Wednesday at 7pm instructors lead a strength based high intensity interval training class.

On select dates a variety of yoga classes are offered, stay connected via the flpolycampusrec Instagram page for event information.
Services
Open gym for self-paced workouts
Cardio machines equipped with smart technology for Netflix, YouTube, tracking & more
Group fitness classes
Fitness assessment
Equipment orientation
Campus distance map for walkers, joggers, and runners
Assumption of Risk
Each person applying for membership must fill out a one-time waiver form.